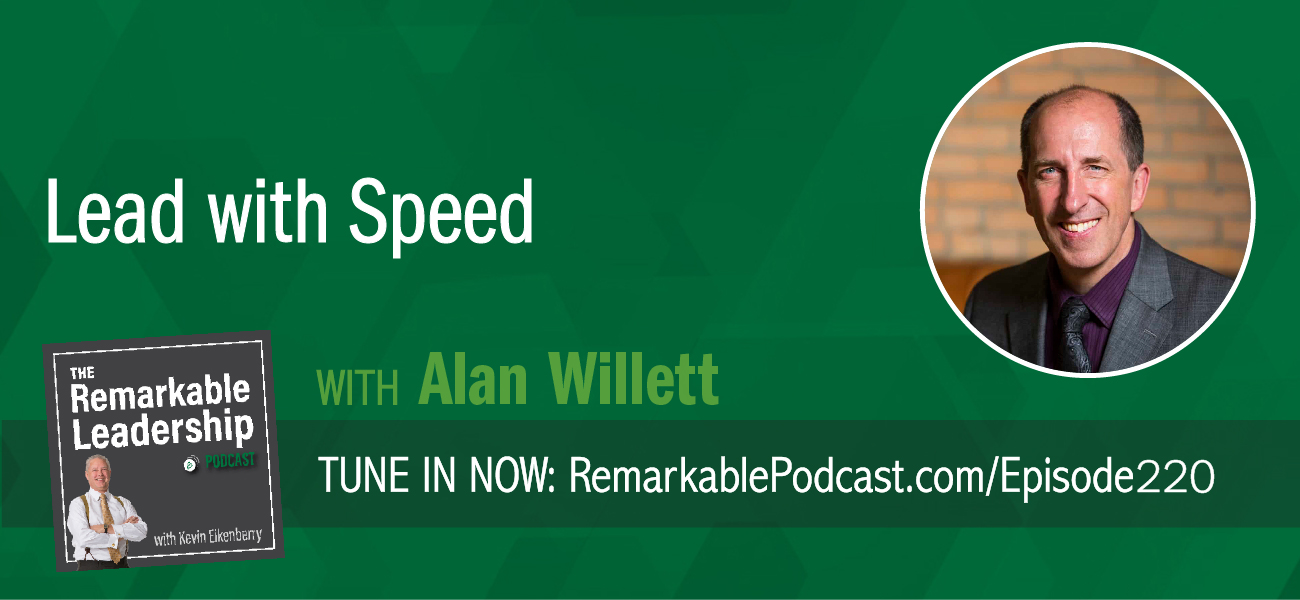 How fast are you going? How fast should you be going? Do you even know where you are going? Kevin is joined by Alan Willett, author of Lead with Speed: Fire Up Your Team, Power Your Engines of Development, and Make Your Organization Soar. Many organizations would say they need to be faster, whether that's features added, products to market, or customer response. Alan suggests our speed needs to be relevant to the value. You can go as fast as you want, yet if you aren't accomplishing your goals or are just fixing problems, are you moving forward? Sometimes it's not about working harder/faster, it's about doing something different.
In this episode, Alan talks about:
Speed mindset.
Risk.
Burnout.
Remarkable Dialogue
Ask yourself: Where are you going?
Leave your answer in the comments below.
This episode is brought to you by…
From Manager to Remarkable Leader, Kevin's Flagship workshop based on his proven leadership model.

Learn more
Additional Leadership Resources
Book Recommendations:
Connect with Alan Willett:
Related Podcast Episodes:
Subscribe to the Podcast
Don't miss an episode! Subscribe to this podcast through the options below.
Leave a Review
If you liked this conversation, we'd be thrilled if you'd let others know by leaving a review on Apple Podcasts. Here's a quick guide for posting a review.

Join Our Facebook Group
Join our Facebook community to network with like-minded leaders, ask us questions, suggest guests and more. We welcome your wealth of experience and hope you will join us in sharing it with others on their leadership journey.
You can join the group here: facebook.com/groups/RemarkableLeadershipPodcast/