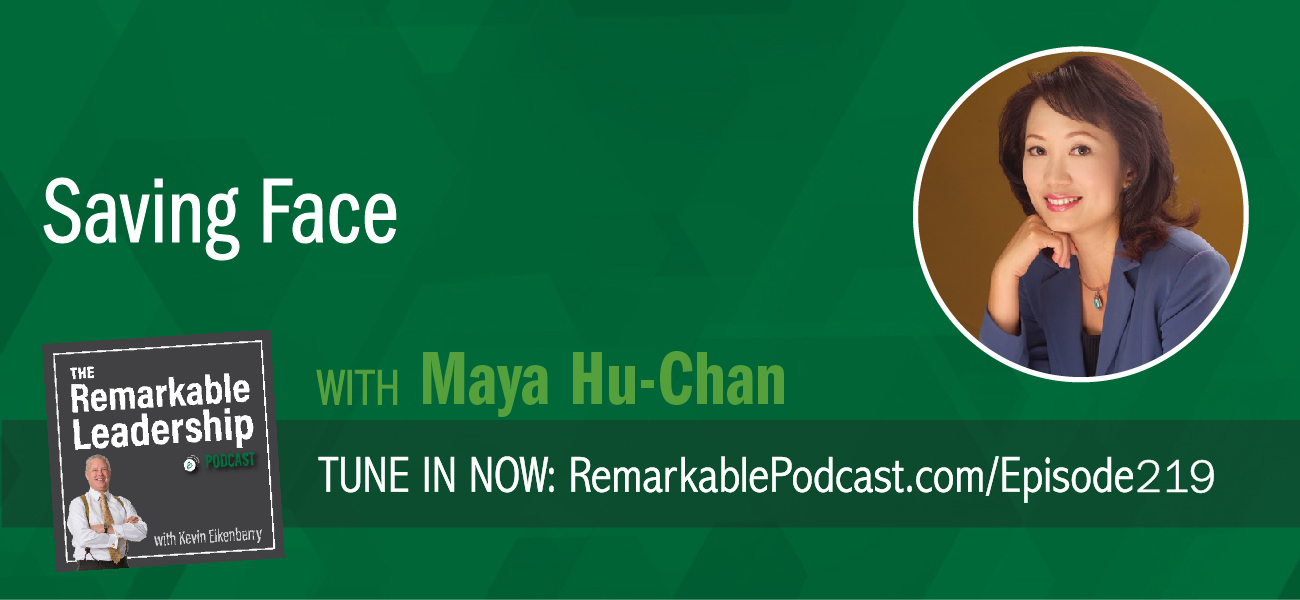 Your face is how you feel about yourself and how you project to the world. Maya Hu-Chan is the author of SAVING FACE: How to Preserve Dignity and Build Trust. She sits down with Kevin to talk about the role face plays in leadership through stories and examples. Whether we are working face-to-face or remote, local or global, leaders need to understand the concept of "saving face" to create and build relationships for organizational success. When team members feel psychologically safe, they perform better.
In this episode, Maya discusses:
Honoring face, losing face, saving face.
Psychological safety.
Triple A Model.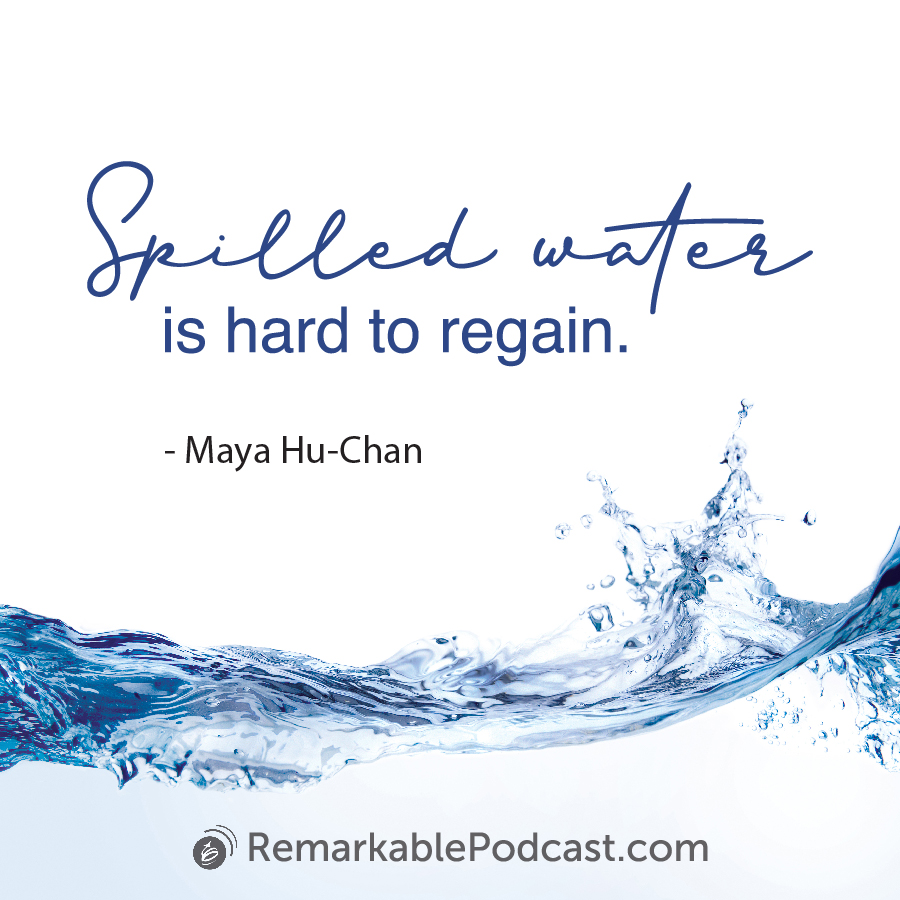 Remarkable Dialogue
Ask yourself: Are you giving equal time to all voices?
Leave your answer in the comments below.
This episode is brought to you by…
13 Days to Remarkable Leadership, a free leadership video series based on Kevin's book, Remarkable Leadership.

Sign Up
Additional Leadership Resources
Book Recommendations:
Connect with Maya Hu-Chan:
Related Podcast Episodes:
Subscribe to the Podcast
Don't miss an episode! Subscribe to this podcast through the options below.
Leave a Review
If you liked this conversation, we'd be thrilled if you'd let others know by leaving a review on Apple Podcasts. Here's a quick guide for posting a review.

Join Our Facebook Group
Join our Facebook community to network with like-minded leaders, ask us questions, suggest guests and more. We welcome your wealth of experience and hope you will join us in sharing it with others on their leadership journey.
You can join the group here: facebook.com/groups/RemarkableLeadershipPodcast/