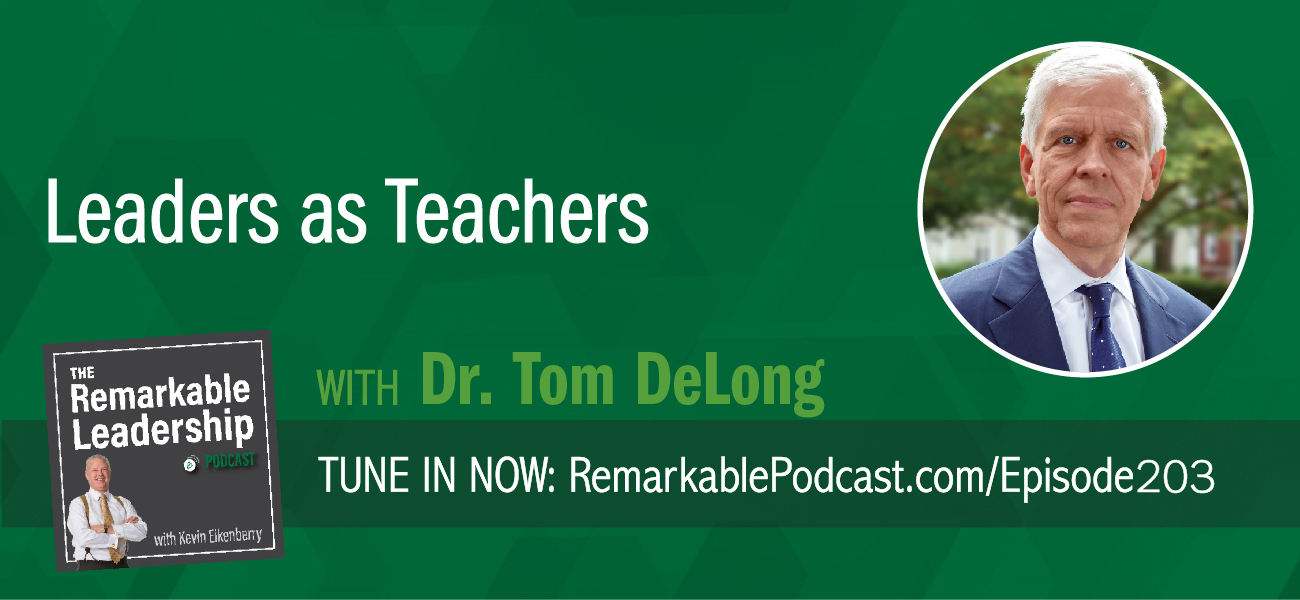 As a leader, you don't just lead and/or manage, you are a teacher. At least you should be, according to Dr. Thomas DeLong. Tom is the Baker Foundation Professor of Management Practice in the Organizational Behavior unit at Harvard Business School and author of Teaching By Heart – One Professor's Journey to Inspire. He joins Kevin and reflects on his experiences in both academia and managing. In his opinion, the best teachers are aware of the needs of their students/their employees. If you define your success on your list and the tasks accomplished, others will always come second. Leaders need to be authentic and empathetic, as well as modeling the behavior they want to see. For example, don't just talk about your culture. Listen and connect with your team to build the culture and create moments of transformation.
In this episode, Tom shares his thoughts about 1. Leading and teaching. 2. Perspective on future leaders. 3. The idea of connecting and re-connecting.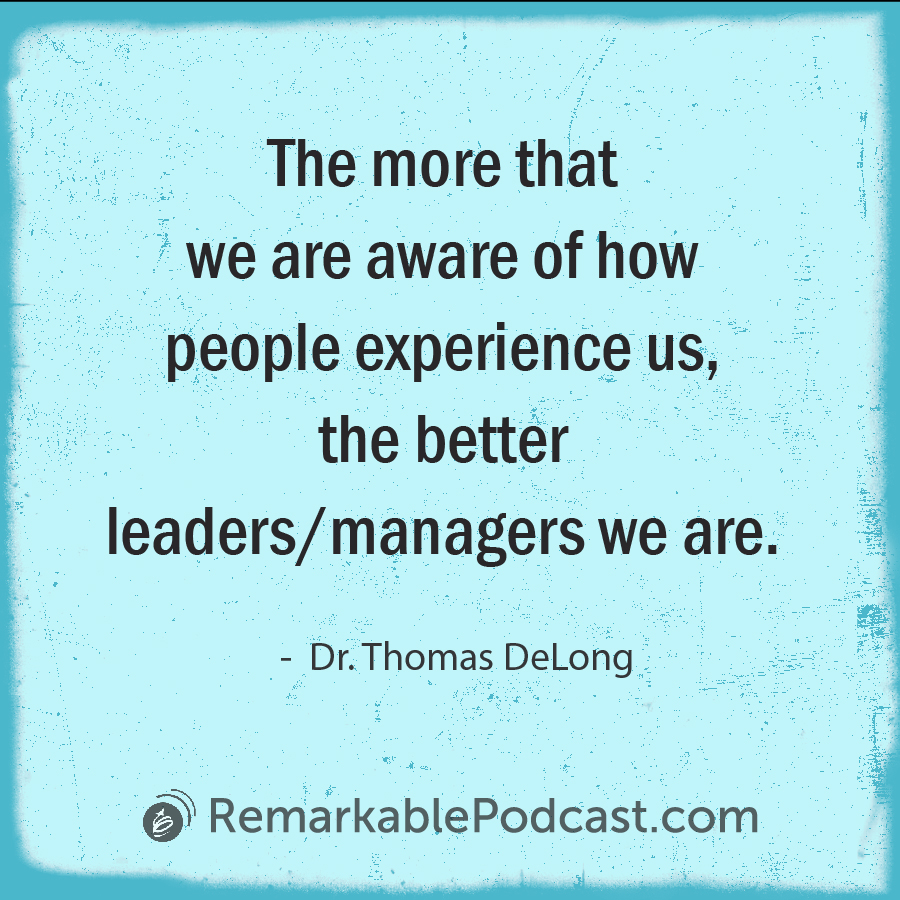 Remarkable Dialogue
Ask yourself: What are you going to teach today?
Leave your answer in the comments below.
This episode is brought to you by…
13 Days to Remarkable Leadership, a free leadership video series based on Kevin's book, Remarkable Leadership.

Sign Up
Additional Leadership Resources
Book Recommendations:
Connect with Thomas DeLong:
Related Podcast Episodes:
Subscribe to the Podcast
Don't miss an episode! Subscribe to this podcast through the options below.
Leave a Review
If you liked this conversation, we'd be thrilled if you'd let others know by leaving a review on Apple Podcasts. Here's a quick guide for posting a review.

Join Our Facebook Group
Join our Facebook community to network with like-minded leaders, ask us questions, suggest guests and more. We welcome your wealth of experience and hope you will join us in sharing it with others on their leadership journey.
You can join the group here: facebook.com/groups/RemarkableLeadershipPodcast/