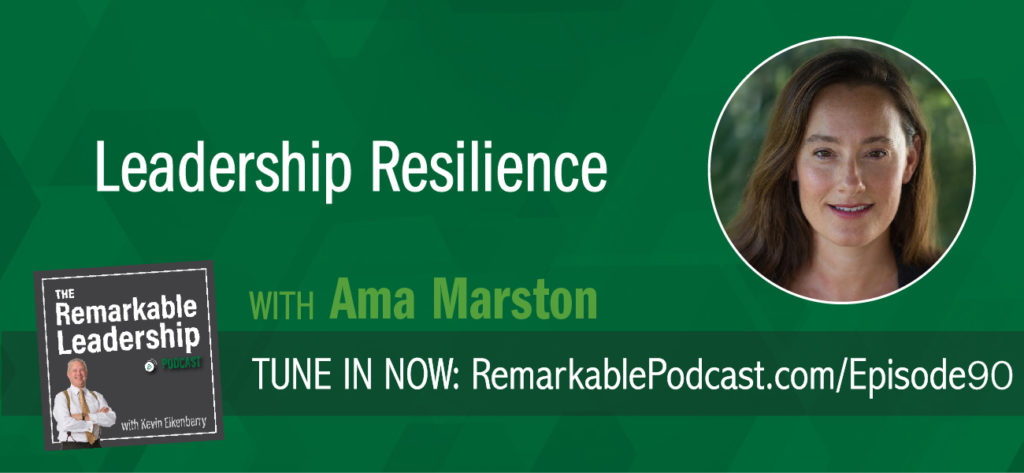 How do we use moments of stress to create something better? Ama Marston is co-author (with her mom) of Type R: Transformative Resilience for Thriving in a Turbulent World. She joins Kevin to discuss challenges; personal, professional, and global and skills you need to hone to bounce back. Type-R's look to turn challenges into opportunities and find ways to grow from experiences.
In this episode, learn about:
Resilience vs. transformative resilience.
Type-R skill sets.
How leaders can nurture Type-R skills.
Global implications.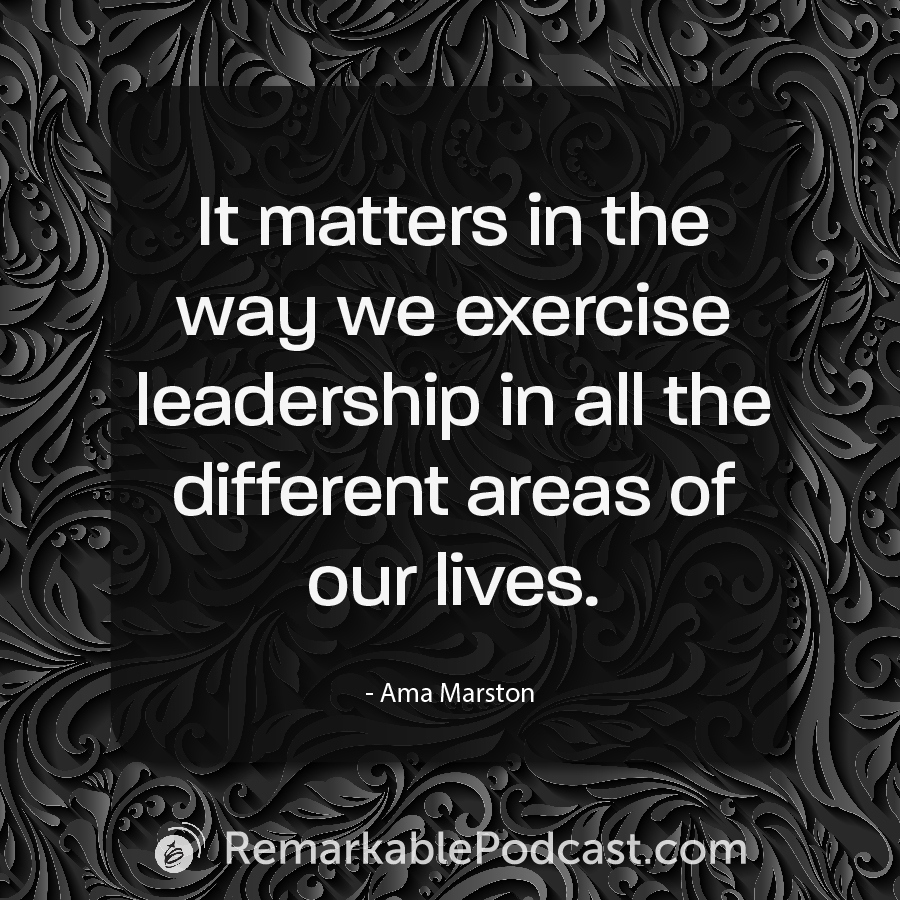 Remarkable Dialogue
Ask yourself: Find time to look back to a challenge. Where did you start from?
Leave your answer in the comments below.
Additional Leadership Resources
Subscribe to the Podcast
Don't miss an episode! Subscribe to this podcast through the options below.
Leave a Review
If you liked this conversation, we'd be thrilled if you'd let others know by leaving a review on Apple Podcasts. Here's a quick guide for posting a review.

Join Our Facebook Group
Join our Facebook community to network with like-minded leaders, ask us questions, suggest guests and more. We welcome your wealth of experience and hope you will join us in sharing it with others on their leadership journey.
You can join the group here: facebook.com/groups/RemarkableLeadershipPodcast/