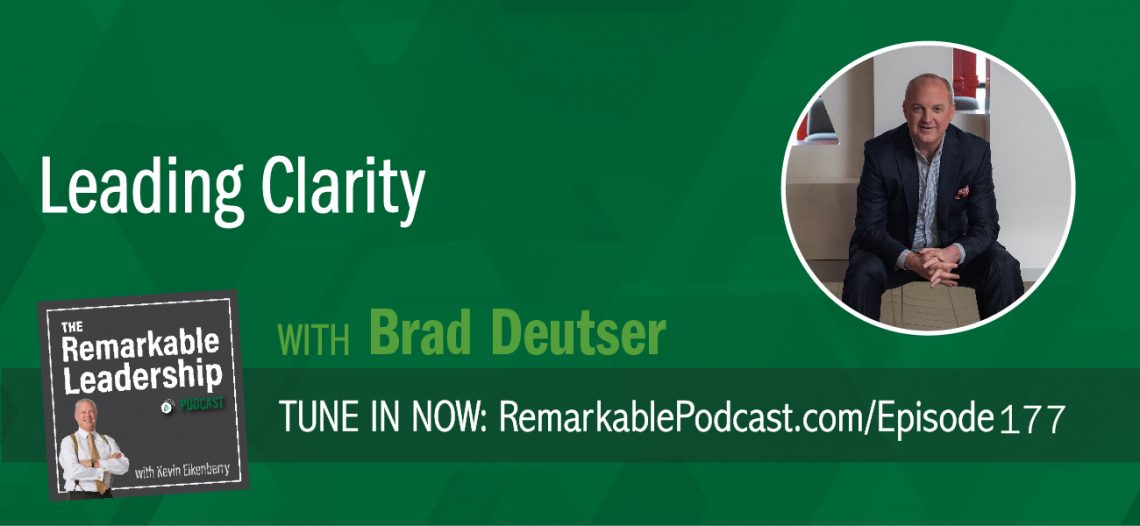 In this world of constant change, leaders are challenged with uncertainty. Brad Deutser recognized the struggle of leading through ambiguity and founded Deutser, a consulting firm that helps organizations and their leaders achieve clarity, and the Deutser Clarity Institute, a think tank, idea accelerator, and learning lab. Brad is also the author of Leading Clarity: The Breakthrough Strategy to Unleash People, Profit and Performance. Brad joins Kevin to discuss expectations, for both leaders and their people. When leaders have clarity and can share, they are able to provide a space for their employees to achieve great results. However, Brad cautions us to look for masqueraders of clarity. We believe things, like policies, help make things clear and really leave gaps in expectations.
In this episode, Brad shares 1. His definition of clarity. 2. Recommendations to overcome misalignment. 3. Masqueraders of clarity.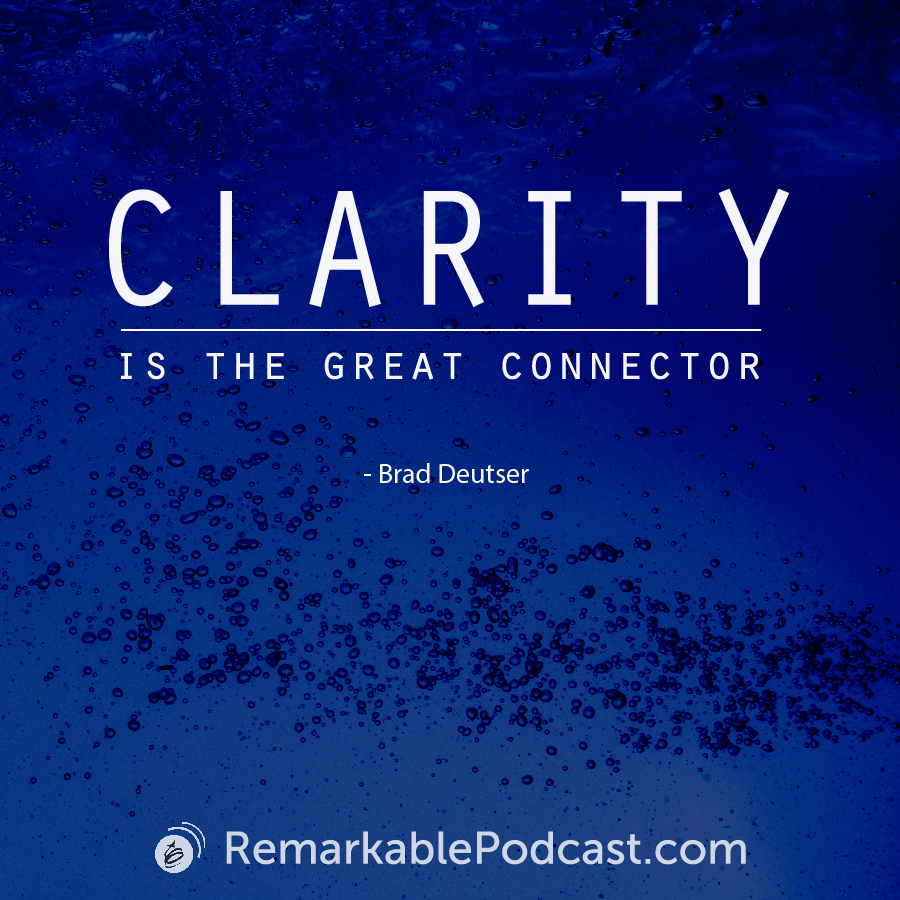 Remarkable Dialogue
Ask yourself: Have you created the fundamentals? The expectations?
Leave your answer in the comments below.
Additional Leadership Resources
Subscribe to the Podcast
Don't miss an episode! Subscribe to this podcast through the options below.
Leave a Review
If you liked this conversation, we'd be thrilled if you'd let others know by leaving a review on Apple Podcasts. Here's a quick guide for posting a review.

Join Our Facebook Group
Join our Facebook community to network with like-minded leaders, ask us questions, suggest guests and more. We welcome your wealth of experience and hope you will join us in sharing it with others on their leadership journey.
You can join the group here: facebook.com/groups/RemarkableLeadershipPodcast/