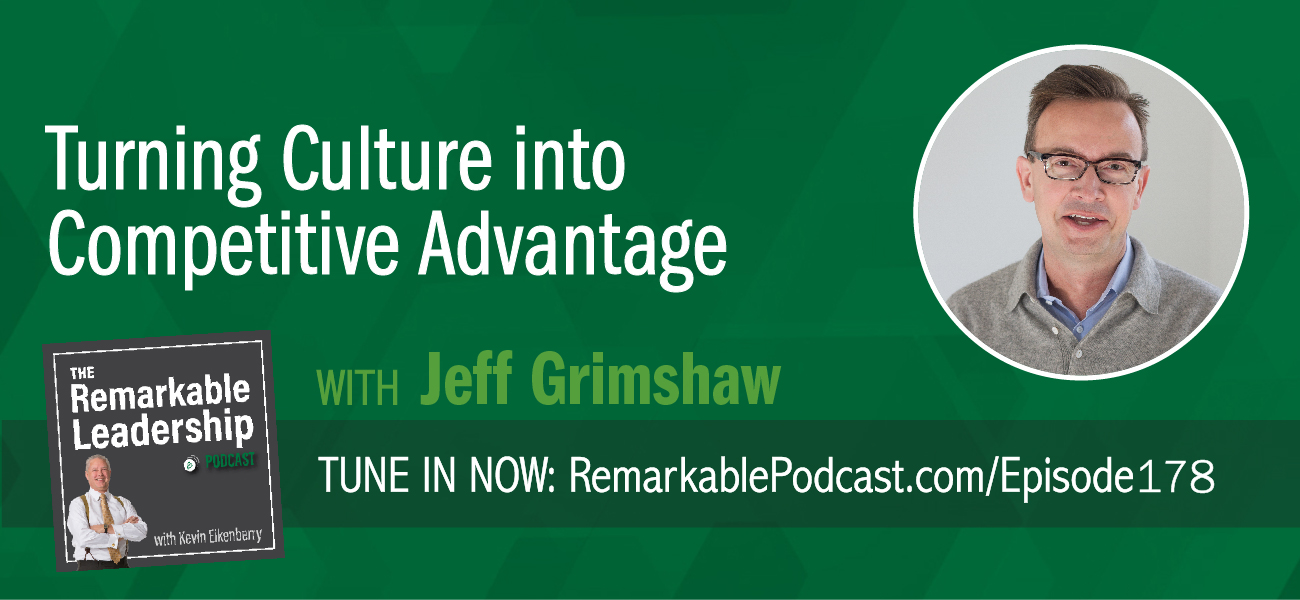 Leaders are always transmitting signals, whether they are intentional or not. Teams take cues from their leaders to create a culture and your culture can give you a competitive advantage. Jeff Grimshaw works to align people with their strategy and is the co-author of Five Frequencies: Leadership Signals that Turn Culture into Competitive Advantage. With over 20 years of research, Jeff and his colleagues found leaders create a culture through their words and actions (their signals) on Five Frequencies. Jeff discusses these frequencies and gives examples to turn the culture you have into the culture you need.
In this episode, Jeff talks about 1. The 5 Frequencies. 2. Long-term greedy. 3. The puke point. 4. Probabilities fact sheet.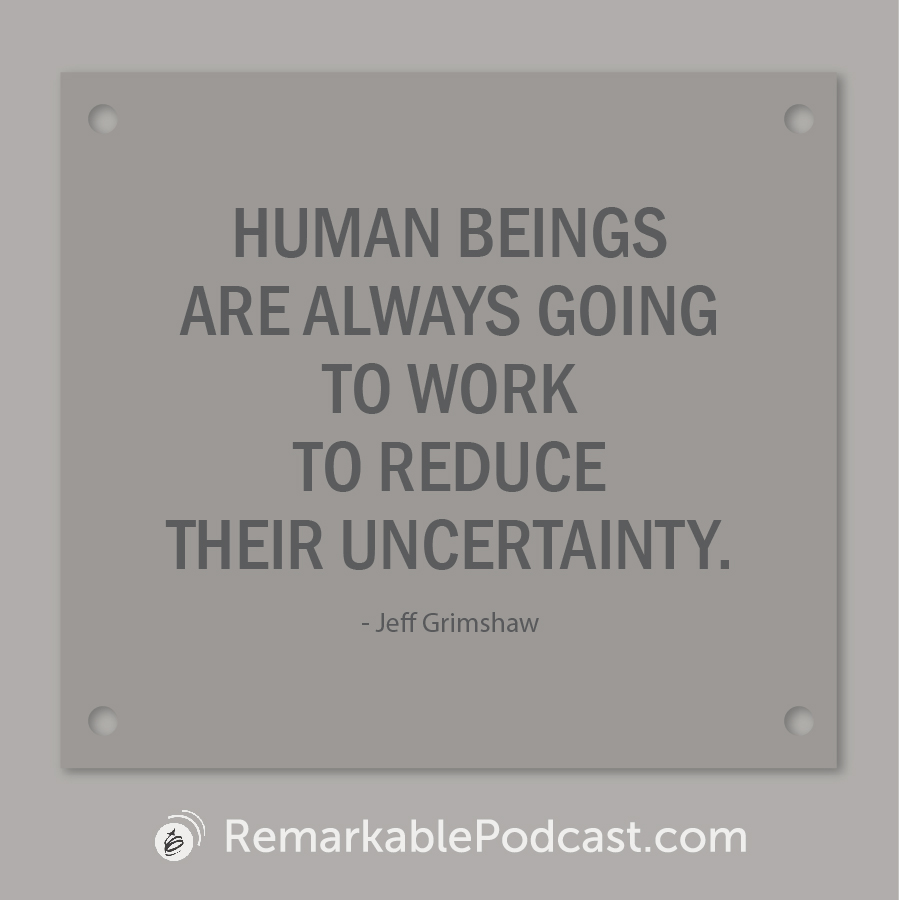 Remarkable Dialogue
Ask yourself: What is your story?
Leave your answer in the comments below.
Additional Leadership Resources
Subscribe to the Podcast
Don't miss an episode! Subscribe to this podcast through the options below.
Leave a Review
If you liked this conversation, we'd be thrilled if you'd let others know by leaving a review on Apple Podcasts. Here's a quick guide for posting a review.

Join Our Facebook Group
Join our Facebook community to network with like-minded leaders, ask us questions, suggest guests and more. We welcome your wealth of experience and hope you will join us in sharing it with others on their leadership journey.
You can join the group here: facebook.com/groups/RemarkableLeadershipPodcast/