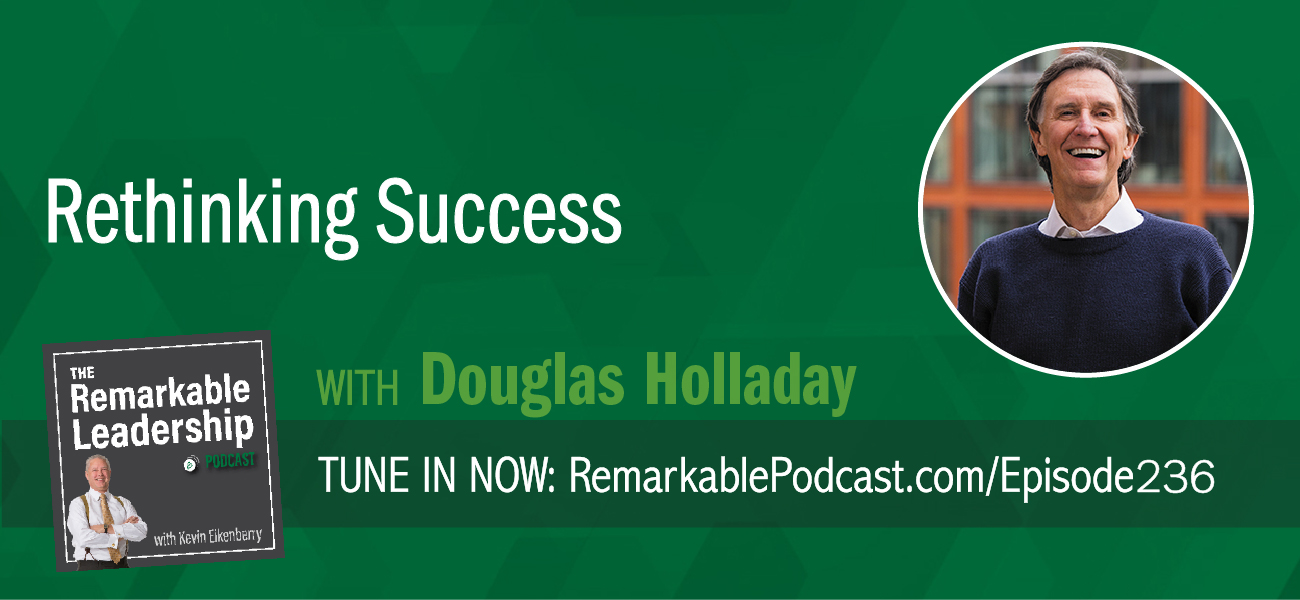 How do you define success? Is it the toys you own? Is it the relationships you have? Doug Holladay believes success is finding joy, meaning, and satisfaction on a profound level. Doug is founder and CEO of PathNorth, Georgetown University professor, former White House advisor, and the author of Rethinking Success: Eight Essential Practices for Finding Meaning in Work and Life. Kevin talks about the 3 O's of leadership: Outcomes, Others, and Ourselves. Today he and Doug focus on the latter – ourselves. You can find your story when you reflect and acknowledge not only your strengths but where your blind spots and bias lie. Further, you can look to understand someone else's story. Leaders can humanize the workplace and create a community where their team thrives.
In this episode, Dough shares his thoughts on:
Resume virtues vs. eulogy virtues.
Recognizing meaning by absence.
Forgiveness.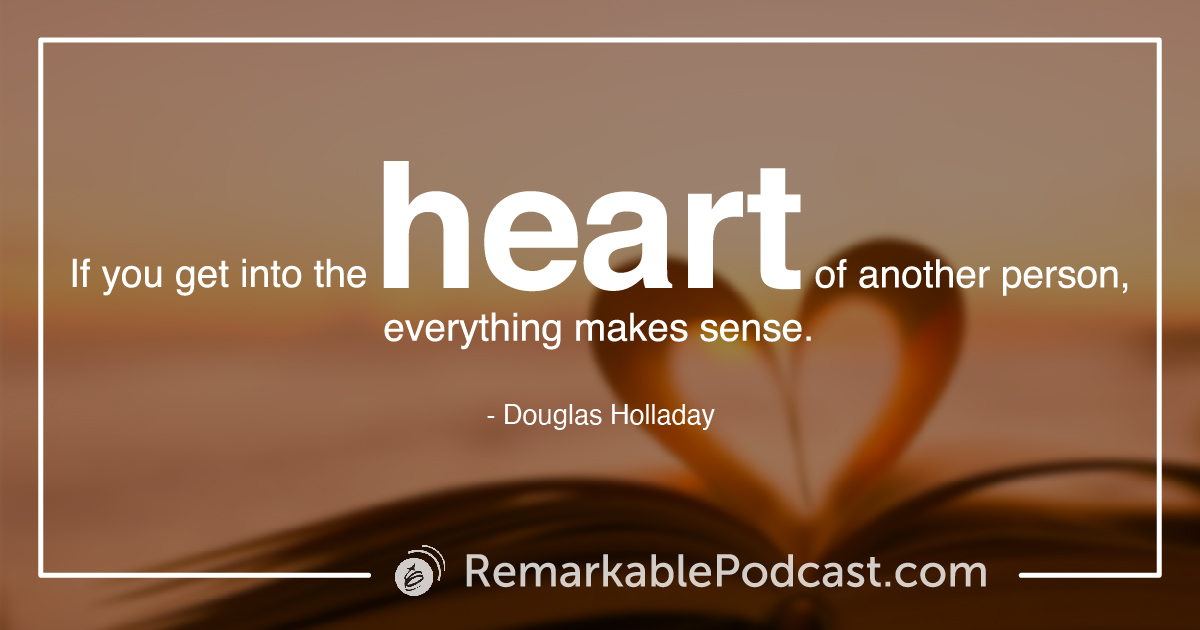 Remarkable Dialogue
Ask yourself: What makes you come alive?
Leave your answer in the comments below.
This episode is brought to you by…
13 Days to Remarkable Leadership, a free leadership video series based on Kevin's book, Remarkable Leadership.

Sign Up
Additional Leadership Resources
Subscribe to the Podcast
Don't miss an episode! Subscribe to this podcast through the options below.
Leave a Review
If you liked this conversation, we'd be thrilled if you'd let others know by leaving a review on Apple Podcasts. Here's a quick guide for posting a review.

Join Our Facebook Group
Join our Facebook community to network with like-minded leaders, ask us questions, suggest guests and more. We welcome your wealth of experience and hope you will join us in sharing it with others on their leadership journey.
You can join the group here: facebook.com/groups/RemarkableLeadershipPodcast/