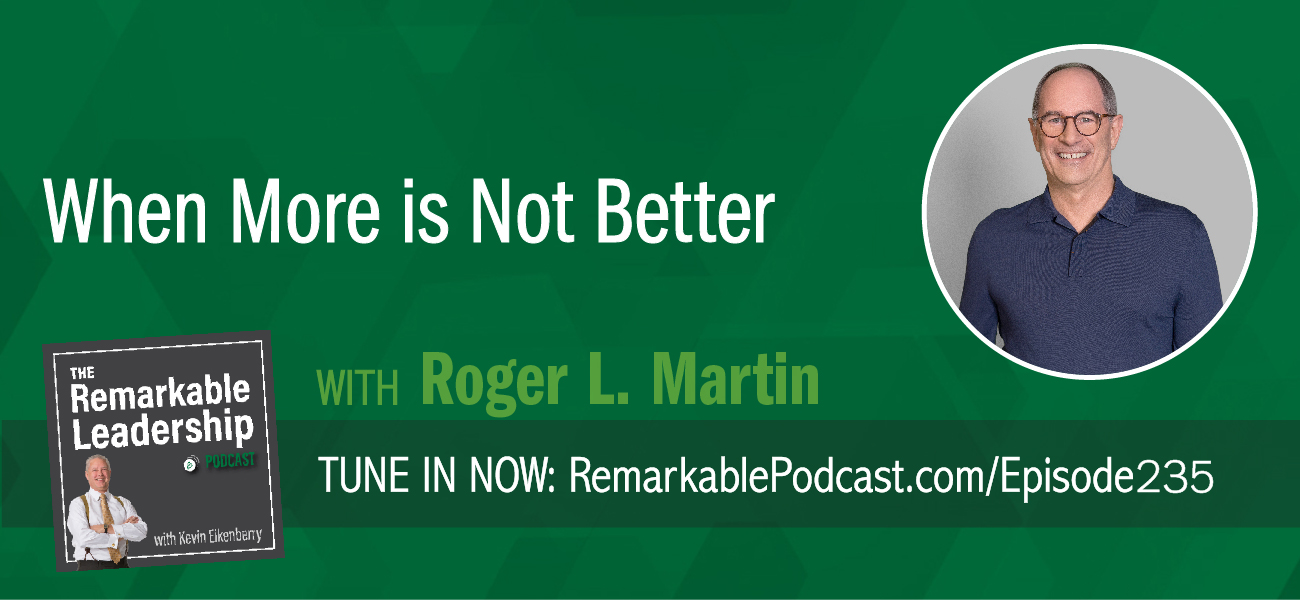 Sometimes we need to think differently. Kevin sits down with Roger L. Martin, author of When More is Not Better – Overcoming America's Obsession with Economic Efficiency. In his latest book, Roger explains how more is better for a while until we become obsessed. Roger and Kevin tackle leadership as it relates to models and working in silos. The job of a good leader is to not only encourage but make sure communication is happening across departments. Systems aren't complicated, just complex. We need to consider how things work together and have real discussions about the pieces of the puzzle for more robust decisions. Roger also shares the big picture of economic efficiency and how we as leaders and individuals play a role in the system.
In this episode, Roger discusses:
The problem with models.
Reductionism.
When more is not better.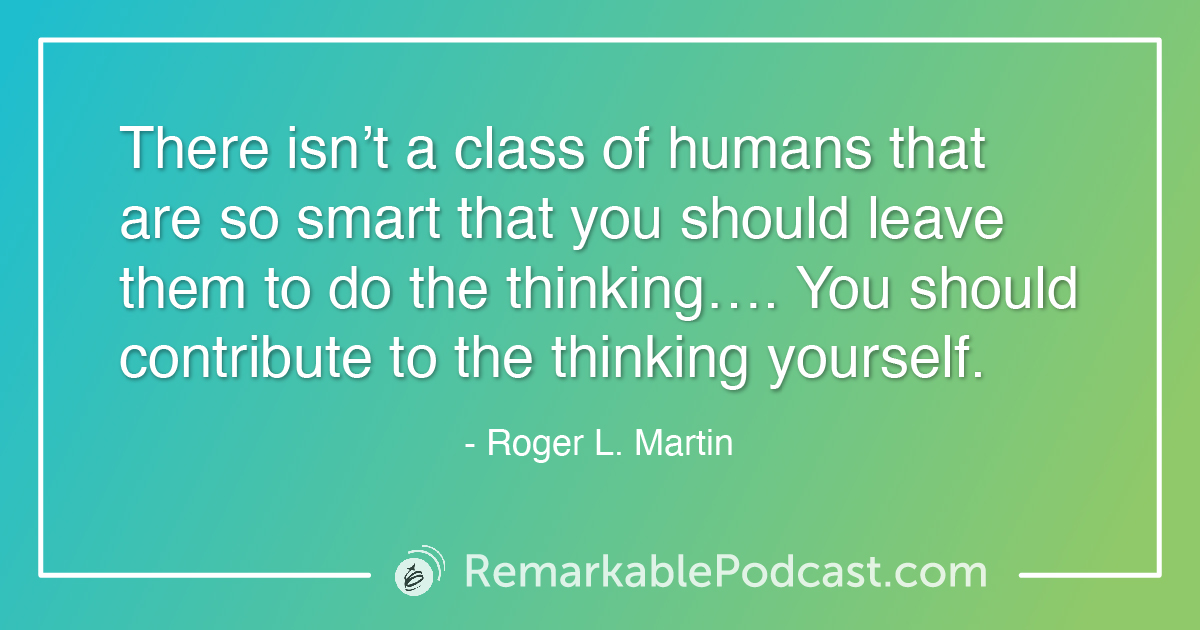 Remarkable Dialogue
Ask yourself: How does this relate to that?
Leave your answer in the comments below.
This episode is brought to you by…
Unleashing Your Remarkable Potential, Kevin's free weekly e-newsletter. It's full of articles and resources to help you become a more confident and successful leader.

Sign Up!
Additional Leadership Resources
Book Recommendations:
Connect with Roger L. Martin:
Related Podcast Episodes:
Subscribe to the Podcast
Don't miss an episode! Subscribe to this podcast through the options below.
Leave a Review
If you liked this conversation, we'd be thrilled if you'd let others know by leaving a review on Apple Podcasts. Here's a quick guide for posting a review.

Join Our Facebook Group
Join our Facebook community to network with like-minded leaders, ask us questions, suggest guests and more. We welcome your wealth of experience and hope you will join us in sharing it with others on their leadership journey.
You can join the group here: facebook.com/groups/RemarkableLeadershipPodcast/