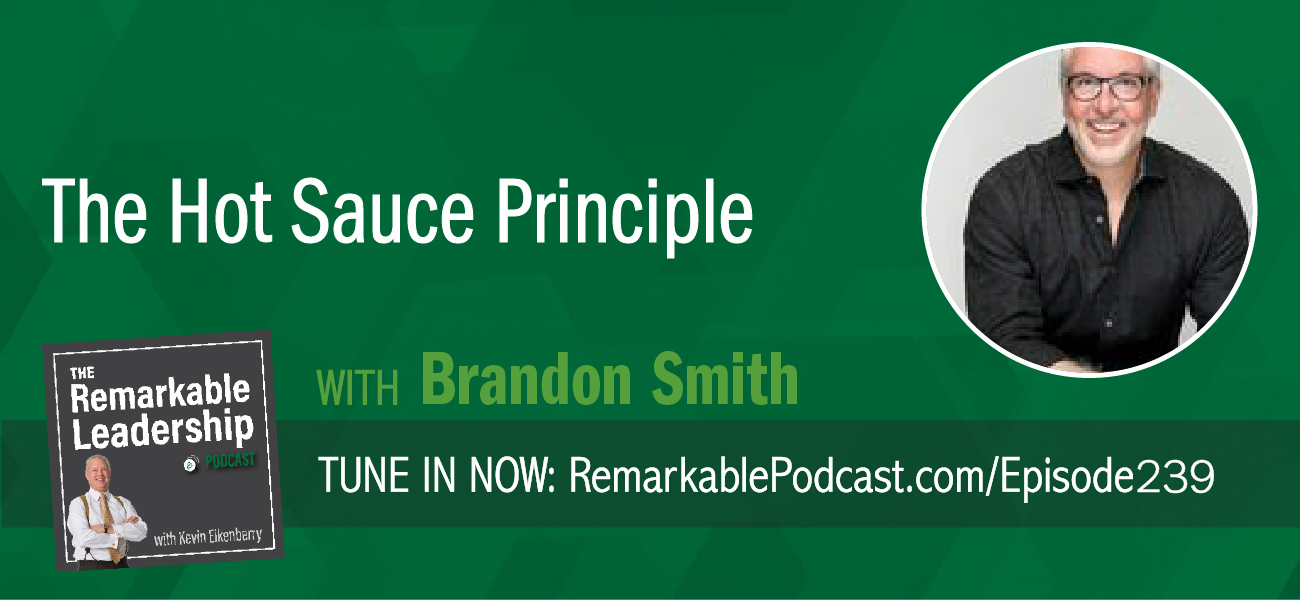 Urgent – – read, listen, or do NOW! Can you relate? Kevin chats with Brandon Smith, author of the Hot Sauce Principle: How to Live and Lead in a World Where Everything Is Urgent All of the Time. Brandon compares urgency to hot sauce. A little bit gives you some flavor and enhances the meal. Too much and your mouth is on fire. Time is our most precious resource and because of things like technology or the markets, everything is urgent all the time. Brandon believes urgency can help us create focus and lead us to action. However, when it becomes too much, we are overwhelmed and not productive. He has also found that, just like hot sauce, different people, teams, and organizations need different amounts to feel the impact. To lead change, we need some urgency to disrupt positively.
In this episode, Brandon shares his thoughts on:
Urgency in the pandemic.
Leaders impact on urgency.
The connection between trust and urgency.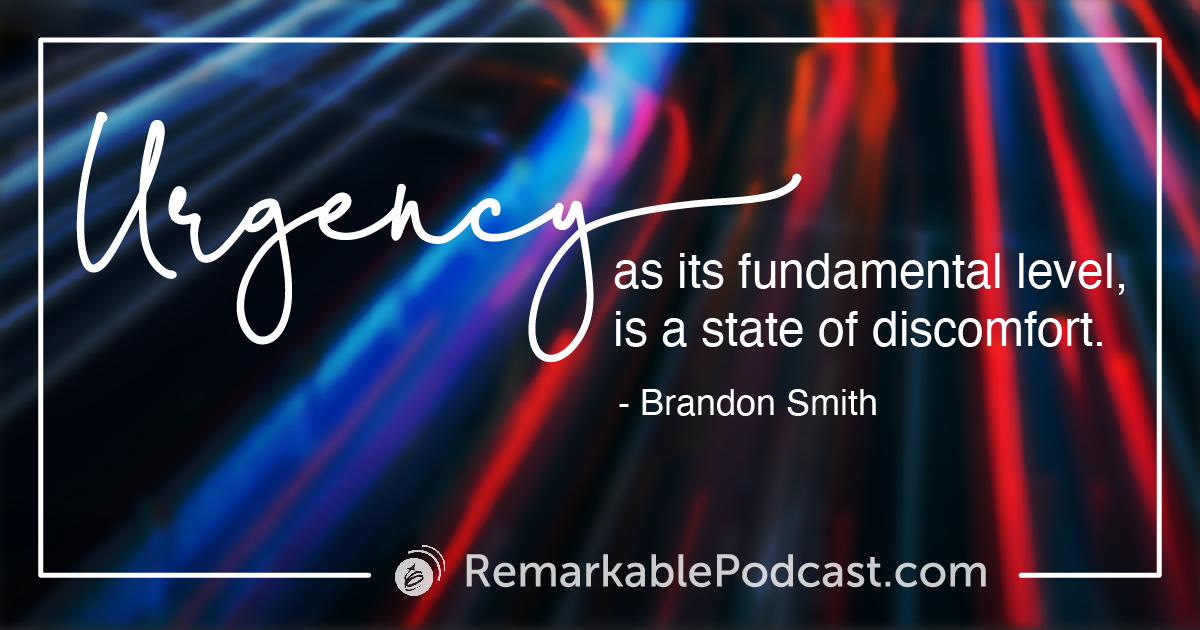 Remarkable Dialogue
Ask yourself: How many priorities do you have?
Leave your answer in the comments below.
This episode is brought to you by…
From Manager to Remarkable Leader, Kevin's Flagship workshop based on his proven leadership model.

Learn more
Additional Leadership Resources
Subscribe to the Podcast
Don't miss an episode! Subscribe to this podcast through the options below.
Leave a Review
If you liked this conversation, we'd be thrilled if you'd let others know by leaving a review on Apple Podcasts. Here's a quick guide for posting a review.

Join Our Facebook Group
Join our Facebook community to network with like-minded leaders, ask us questions, suggest guests and more. We welcome your wealth of experience and hope you will join us in sharing it with others on their leadership journey.
You can join the group here: facebook.com/groups/RemarkableLeadershipPodcast/