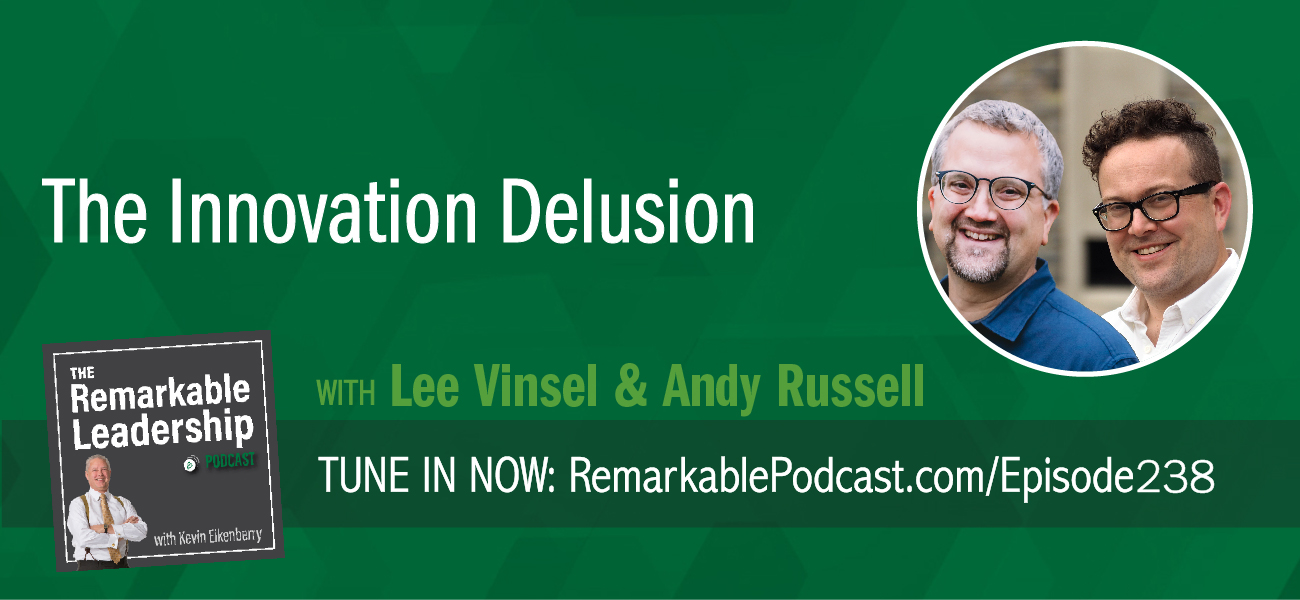 Do you set aside the time and energy for innovation? Do you set aside the same time and energy for maintaining? Kevin sits down with Lee Vinsel and Andy Russell, authors of The Innovation Delusion: How our Obsession With the New Has Disrupted the Work that Matters Most. Vinsel and Russell are not opposed to creating new things; however, they believe we have put too much faith in innovation to cure our problems. Therefore, we tend to neglect what is already there and create a society out of balance. A moment of innovation is just that, a moment in time. We need cognitive space to think about maintenance. Maintenance makes up a large part of human activity, yet we ignore it or even look down on the people who do that work (right now, we are calling those folks "essential workers). Leaders need to recognize that maintenance sustains success, maintenance depends on the culture, and maintenance requires constant care. For these things to happen, we may need creativity and innovation.
In this episode, Vinsel and Russell discuss:
Innovation Speak.
Projects vs. process.
Maintainers.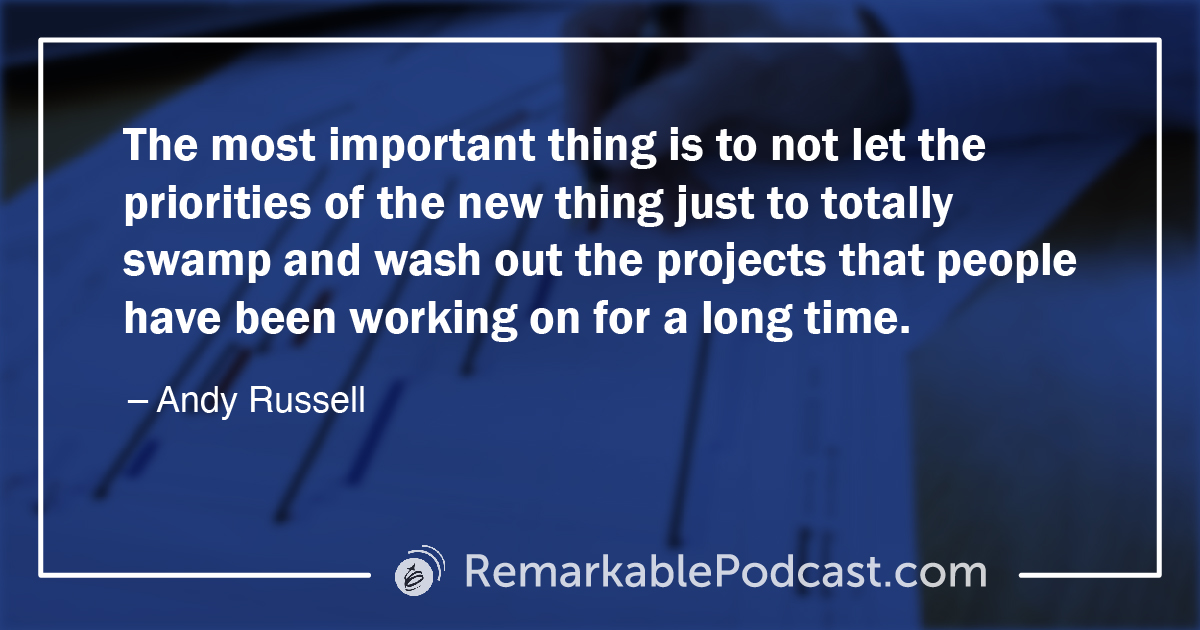 Remarkable Dialogue
Ask yourself: Is it sustainable?
Leave your answer in the comments below.
This episode is brought to you by…
13 Days to Remarkable Leadership, a free leadership video series based on Kevin's book, Remarkable Leadership.

Sign Up
Additional Leadership Resources
Subscribe to the Podcast
Don't miss an episode! Subscribe to this podcast through the options below.
Leave a Review
If you liked this conversation, we'd be thrilled if you'd let others know by leaving a review on Apple Podcasts. Here's a quick guide for posting a review.

Join Our Facebook Group
Join our Facebook community to network with like-minded leaders, ask us questions, suggest guests and more. We welcome your wealth of experience and hope you will join us in sharing it with others on their leadership journey.
You can join the group here: facebook.com/groups/RemarkableLeadershipPodcast/