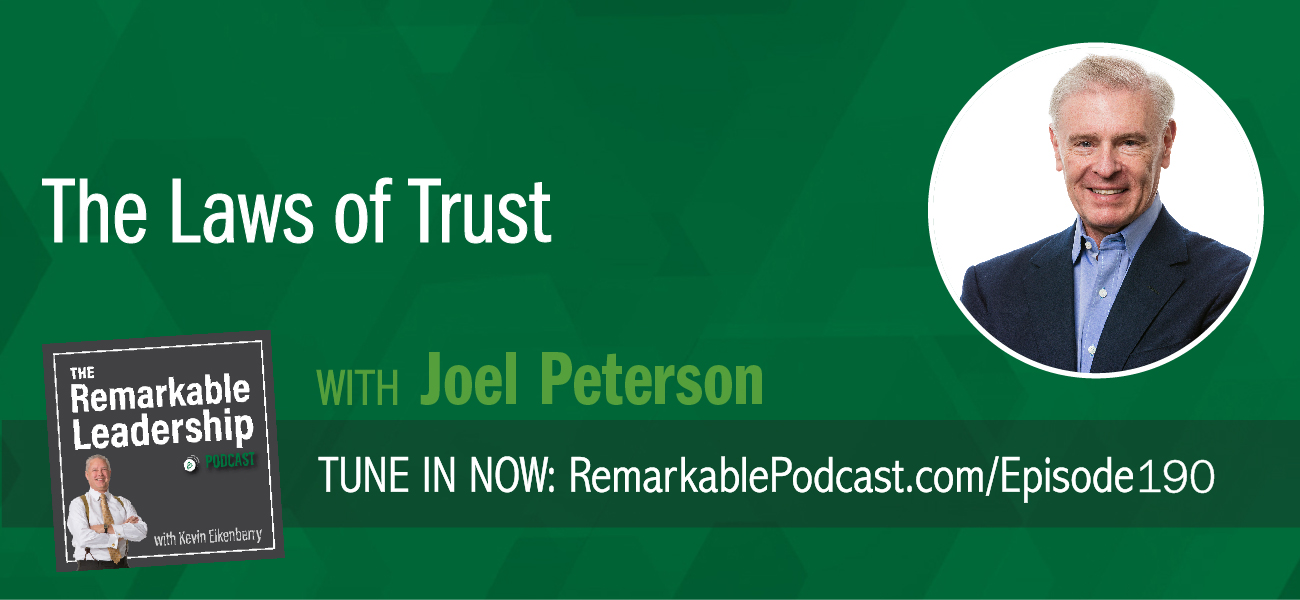 We currently live in a low trust culture. And we know trust is important for leaders, in good times and in times of stress, disruption, and turn-around. Kevin is joined by Joel Peterson, Chairman of JetBlue Airways, Founding Partner of Peterson Partners, and author of The 10 Laws of Trust. Joel shares some of those laws of trust and understands that organizations succeed when leaders and colleagues trust each other. Instead of worrying about micromanaging, jealousy, and office politics, teams are more creative and have a positive impact on the bottom line.
In this episode, Joel shares 1. Organizational levels of trust. 2. The connection between expectations and trust. 3. The role of respectful conflict and trust. 4. How to fix a breach of trust.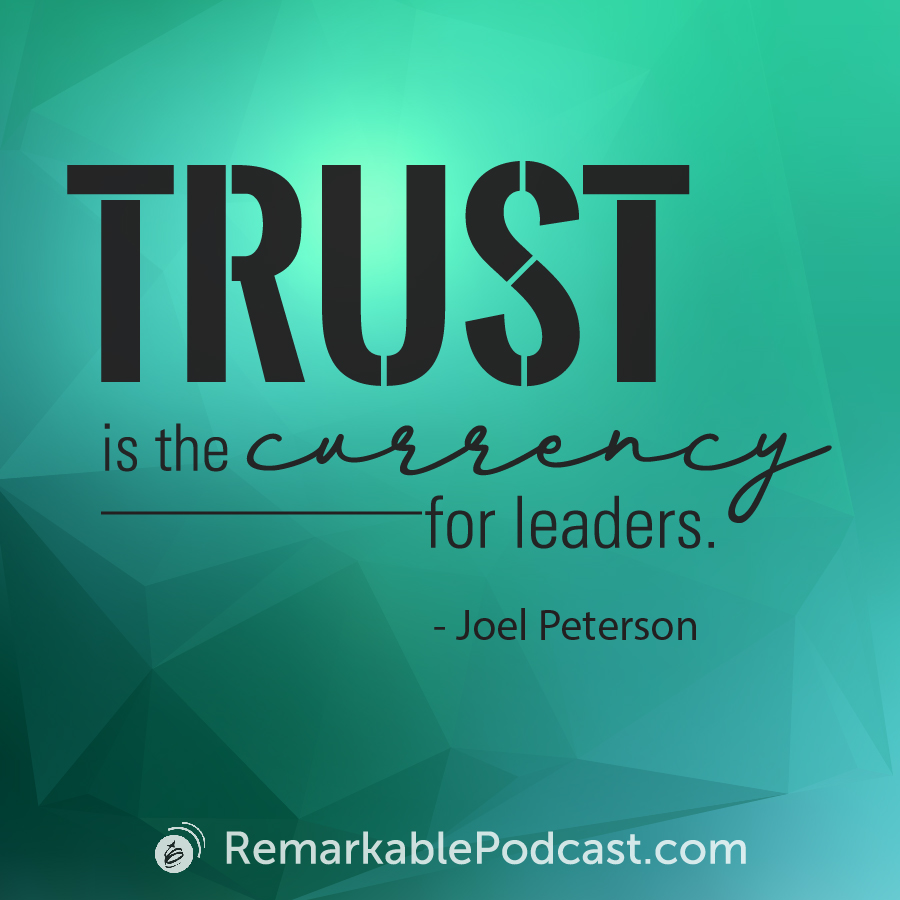 Remarkable Dialogue
Ask yourself: What is the level of trust on your team?
Leave your answer in the comments below.
Additional Leadership Resources
Subscribe to the Podcast
Don't miss an episode! Subscribe to this podcast through the options below.
Leave a Review
If you liked this conversation, we'd be thrilled if you'd let others know by leaving a review on Apple Podcasts. Here's a quick guide for posting a review.

Join Our Facebook Group
Join our Facebook community to network with like-minded leaders, ask us questions, suggest guests and more. We welcome your wealth of experience and hope you will join us in sharing it with others on their leadership journey.
You can join the group here: facebook.com/groups/RemarkableLeadershipPodcast/