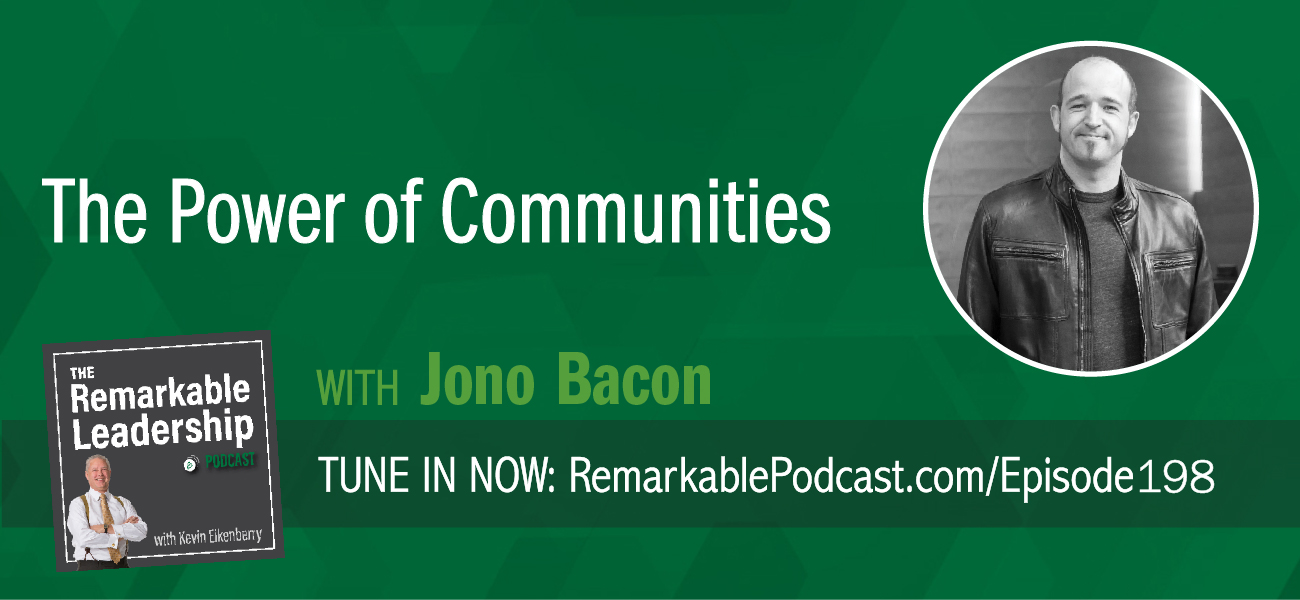 A community is a group of people who get together for a shared mission and are a network of experiences. Yet, it's hard work to get build these communities. Jono Bacon is the author of People Powered: How Communities Can Supercharge Your Business, Brand, and Team. He joins Kevin to discuss why and how you bring people together. You can have communities within your organization and communities designed to build up your organization. Communities have the potential to grow your reputation, reduce customer service issues, produce content, and provide meaningful relationships with your customers. Jono shares examples of how to build a community and emphasizes that individuals want a sense of belonging and want do know they are doing meaningful work, so when building your community you need to define the value for the individual and the value for your organization.
In this episode, Jono looks at 1. Types of communities. 2. Phases of the community journey. 3. Business integration and communities.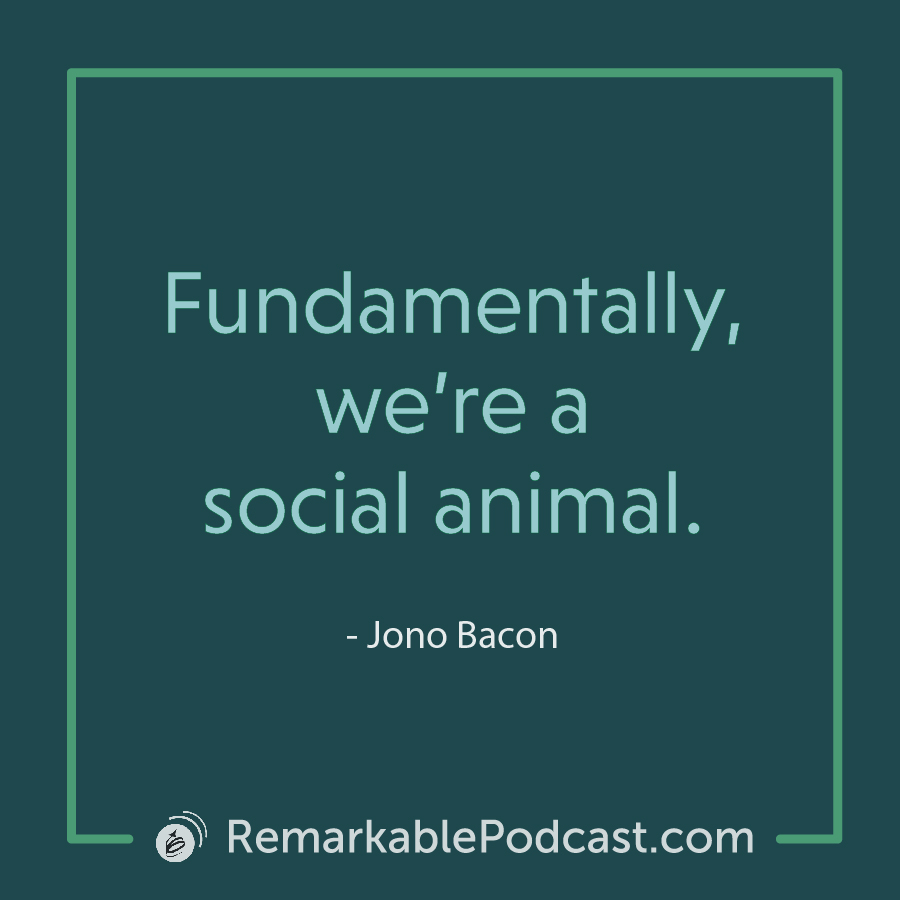 Remarkable Dialogue
Ask yourself: Do you know why you do the work you are doing?
Leave your answer in the comments below.
This episode is brought to you by…
From Manager to Remarkable Leader, Kevin's flagship workshop, based on his proven leadership model.

Learn More
Additional Leadership Resources
Subscribe to the Podcast
Don't miss an episode! Subscribe to this podcast through the options below.
Leave a Review
If you liked this conversation, we'd be thrilled if you'd let others know by leaving a review on Apple Podcasts. Here's a quick guide for posting a review.

Join Our Facebook Group
Join our Facebook community to network with like-minded leaders, ask us questions, suggest guests and more. We welcome your wealth of experience and hope you will join us in sharing it with others on their leadership journey.
You can join the group here: facebook.com/groups/RemarkableLeadershipPodcast/