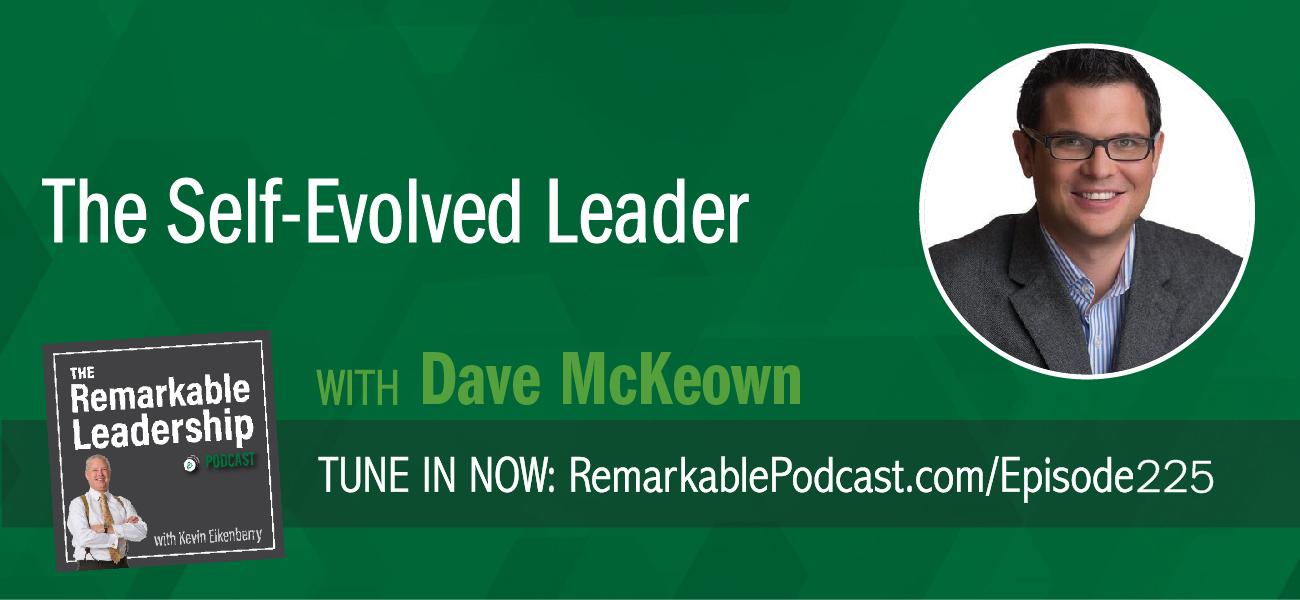 Are you waiting for development opportunities, or are you being intentional in creating opportunities? Dave McKeown suggests that leaders with the most impact push for growth. Dave is a leadership consultant and the author of The Self-Evolved Leader: Elevate Your Focus and Develop Your People in a World That Refuses to Slow Down. He joins Kevin to discuss what it means to be a self-evolved leader. It's not about saving the day and getting it all done. Leaders understand their strengths and weaknesses (and use both). Further, they look to elevate focus, share stories and provide context for alignment, and develop people.
In this episode, Dave discusses:
Characteristics of a self-evolved leader.
The cycle of mediocrity.
Micro disciplines.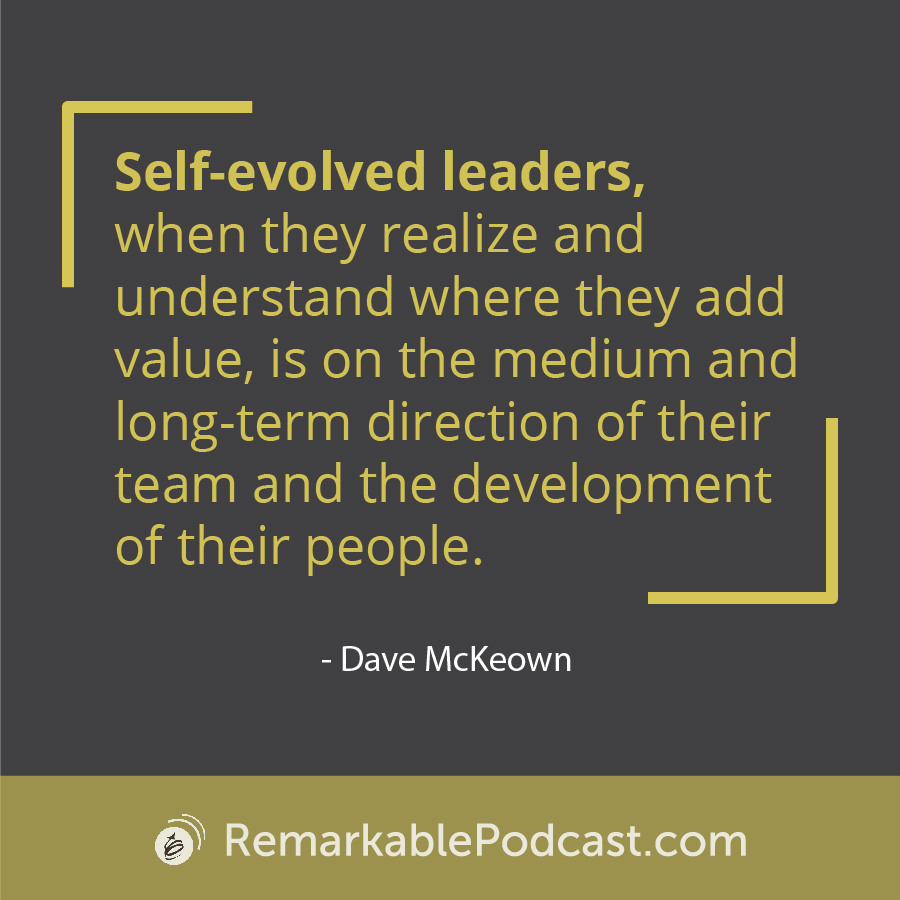 Remarkable Dialogue
Ask yourself: Do you take time to pause?
Leave your answer in the comments below.
This episode is brought to you by…
From Manager to Remarkable Leader, Kevin's Flagship workshop based on his proven leadership model.

Learn more
Additional Leadership Resources
Subscribe to the Podcast
Don't miss an episode! Subscribe to this podcast through the options below.
Leave a Review
If you liked this conversation, we'd be thrilled if you'd let others know by leaving a review on Apple Podcasts. Here's a quick guide for posting a review.

Join Our Facebook Group
Join our Facebook community to network with like-minded leaders, ask us questions, suggest guests and more. We welcome your wealth of experience and hope you will join us in sharing it with others on their leadership journey.
You can join the group here: facebook.com/groups/RemarkableLeadershipPodcast/