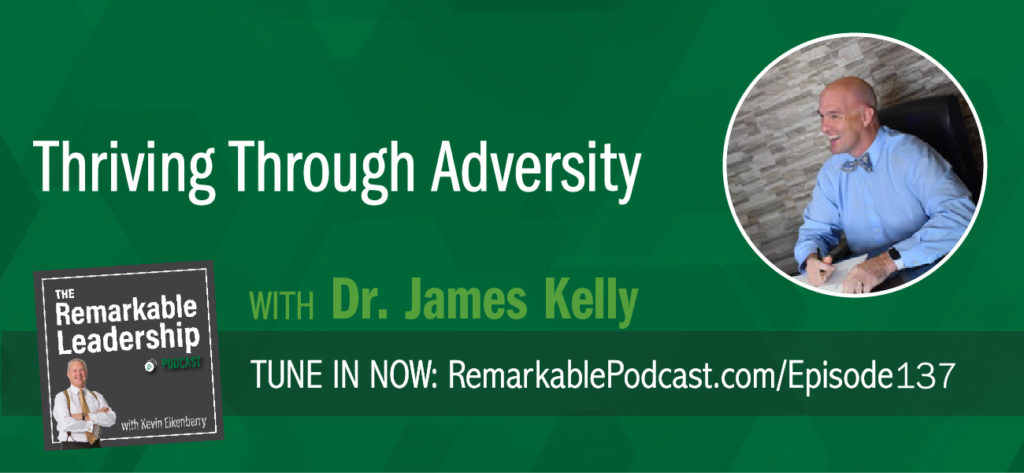 Dr. James Kelley believes there are defining events that cause a fundamental shift in the way leaders (and all of us) do things. This is a crucible moment. James is the author of Crucible's Gift: 5 Lessons from Authentic Leaders Who Thrive in Adversity. For the book, he interviewed over 140 executives from around the world to learn how leaders transform their leadership style after moments of difficulty. James and Kevin dig deeper into adversity, learning, and how these moments cause us to be a better version of ourselves.
In this episode, Dr. Kelley shares 1. Lessons from authentic leaders. 2. Reflections on self-awareness. 3. Thoughts on a growth mindset
Remarkable Dialogue
Ask yourself: What would you love to see?
Leave your answer in the comments below.
Additional Leadership Resources
Subscribe to the Podcast
Don't miss an episode! Subscribe to this podcast through the options below.
Leave a Review
If you liked this conversation, we'd be thrilled if you'd let others know by leaving a review on Apple Podcasts. Here's a quick guide for posting a review.

Join Our Facebook Group
Join our Facebook community to network with like-minded leaders, ask us questions, suggest guests and more. We welcome your wealth of experience and hope you will join us in sharing it with others on their leadership journey.
You can join the group here: facebook.com/groups/RemarkableLeadershipPodcast/