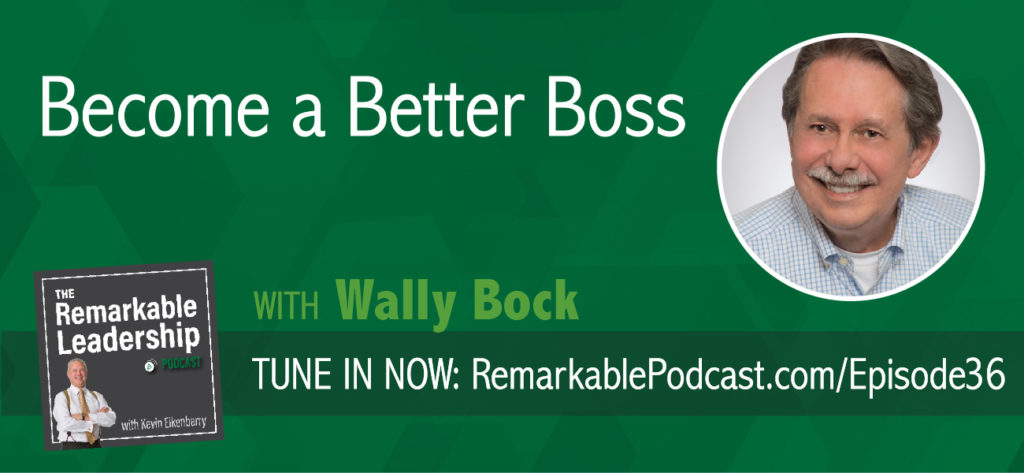 Leadership is an ongoing process and great leaders continue to learn because they are curious. They don't necessarily learn from their experiences but by reflecting on their experiences. Kevin and Wally Bock discuss learning goals, relationships, and why to "not be the event." Wally learned leadership as a U. S. Marine, an executive in a multi-national corporation, and as the owner of a small business focused on improving leadership for his clients.
In this episode, Wally shares his insights on:
What top leaders are doing now.
What top leaders do to get better.
Conversations make relationships possible.

– Wally Bock
Remarkable Dialogue
Ask yourself: what are you going to do to get better?
Leave your answer in the comments below.
Additional Leadership Resources
Subscribe to the Podcast
Don't miss an episode! Subscribe to this podcast through the options below.
Leave a Review
If you liked this conversation, we'd be thrilled if you'd let others know by leaving a review on Apple Podcasts. Here's a quick guide for posting a review.

Join Our Facebook Group
Join our Facebook community to network with like-minded leaders, ask us questions, suggest guests and more. We welcome your wealth of experience and hope you will join us in sharing it with others on their leadership journey.
You can join the group here: facebook.com/groups/RemarkableLeadershipPodcast/