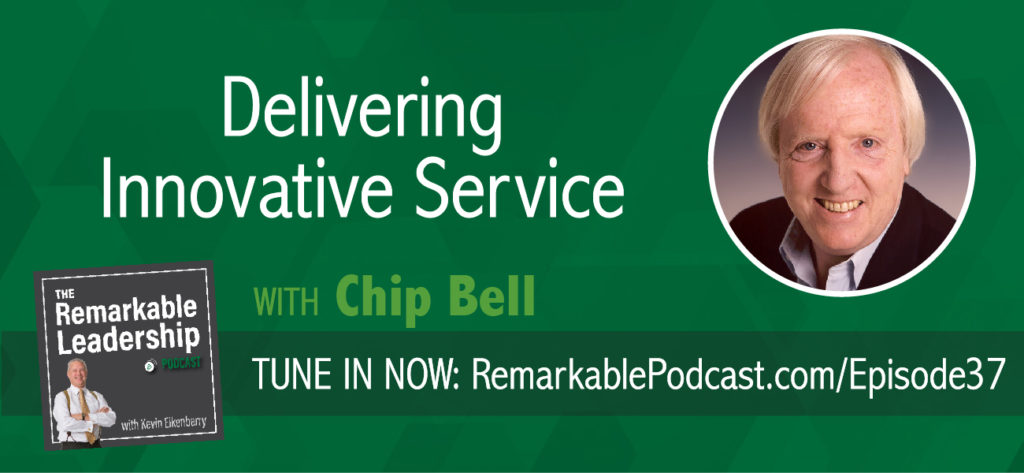 "I love to see people impacted by a great experience", says Chip Bell, a renowned keynote speaker and the author of several best-selling books. In this episode, Kevin and Chip discuss some differences between customer service and innovative service. Further, how you can move from just value added to value unique and create a story for your customers to tell.
In this episode, Chip discusses:
Innovative service.
Internal customer service.
Leadership lessons.
Learning is a door opened only from the inside.

– Chip Bell
Remarkable Dialogue
Ask yourself: What are you going to do in your important relationships with colleagues, customers, and others?
Leave your answer in the comments below.
Additional Leadership Resources
Subscribe to the Podcast
Don't miss an episode! Subscribe to this podcast through the options below.
Leave a Review
If you liked this conversation, we'd be thrilled if you'd let others know by leaving a review on Apple Podcasts. Here's a quick guide for posting a review.

Join Our Facebook Group
Join our Facebook community to network with like-minded leaders, ask us questions, suggest guests and more. We welcome your wealth of experience and hope you will join us in sharing it with others on their leadership journey.
You can join the group here: facebook.com/groups/RemarkableLeadershipPodcast/