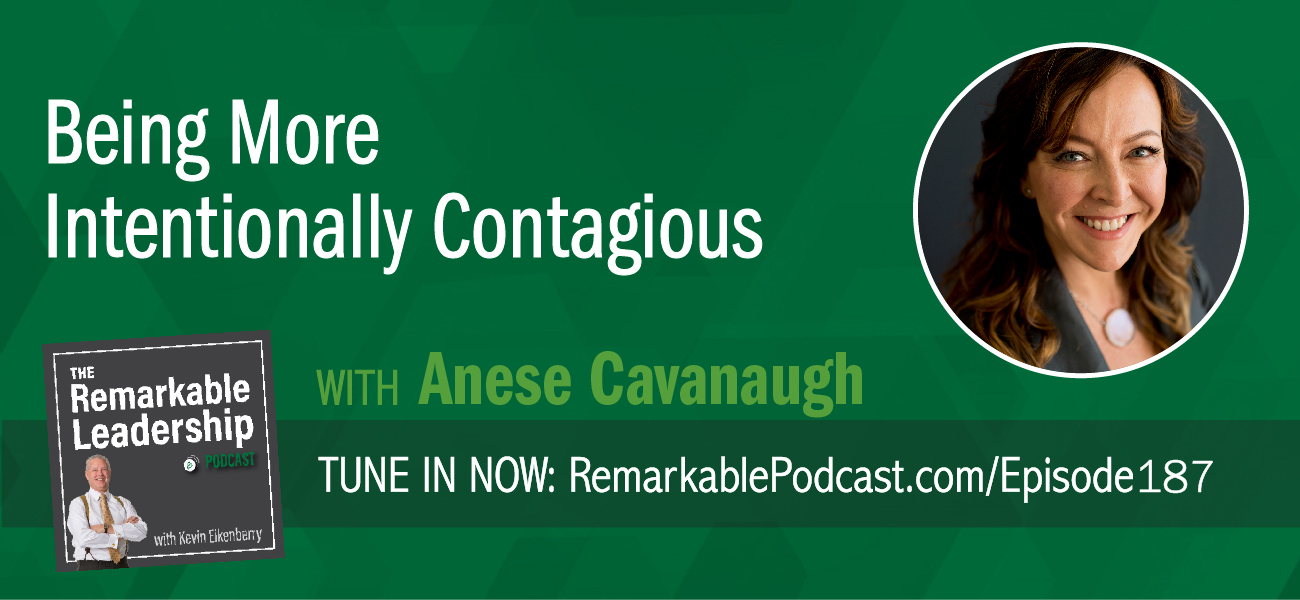 How do you show up for work? For home? Anese Cavanaugh believes we have the choice of how we show up, so we have the power. She is the creator of the IEP Method® (Intentional Energetic Presence®), and author of CONTAGIOUS CULTURE: Show Up, Set the Tone, and Intentionally Create an Organization That Thrives. Anese and Kevin talk about the leadership assets that are as important if not more so than the "hard skills." These include intentions, energy, presence, self-care, and service mindset. When you have awareness of your leadership presence, you increase your credibility and the power to influence others.
In this episode, Anese discusses 1. IEP Method®. 2. Why we are contagious. 3. Self-care.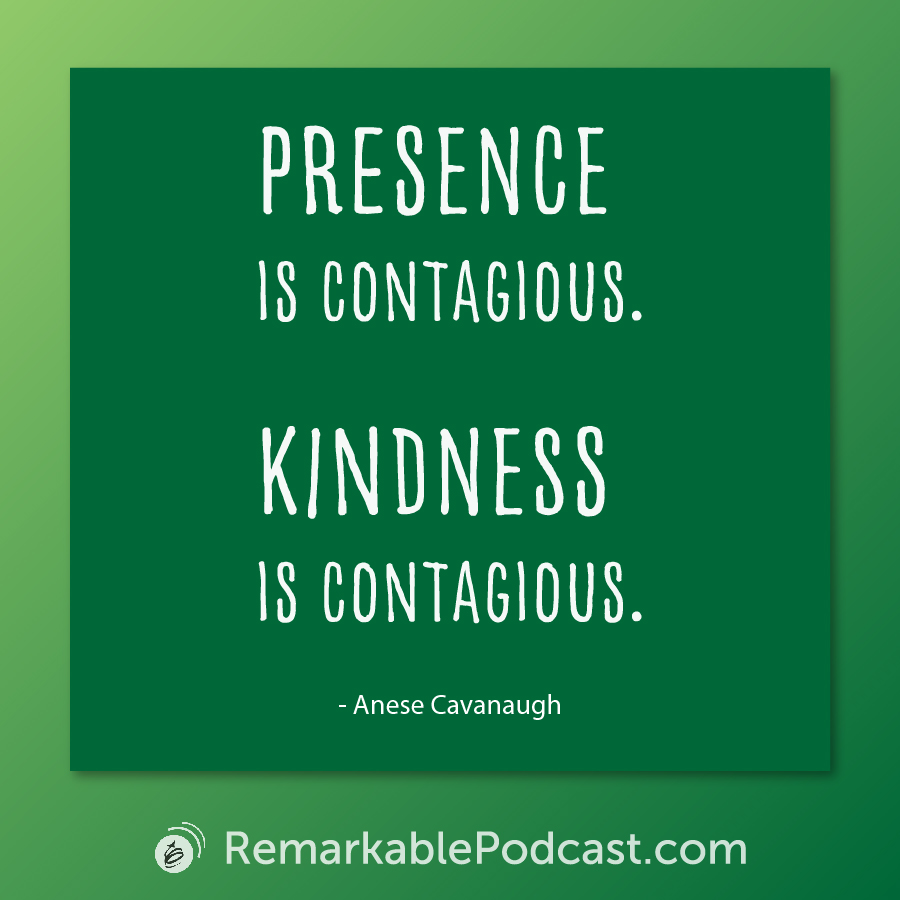 Remarkable Dialogue
Ask yourself: Is your leadership inspiring people to follow you?
Leave your answer in the comments below.
Additional Leadership Resources
Subscribe to the Podcast
Don't miss an episode! Subscribe to this podcast through the options below.
Leave a Review
If you liked this conversation, we'd be thrilled if you'd let others know by leaving a review on Apple Podcasts. Here's a quick guide for posting a review.

Join Our Facebook Group
Join our Facebook community to network with like-minded leaders, ask us questions, suggest guests and more. We welcome your wealth of experience and hope you will join us in sharing it with others on their leadership journey.
You can join the group here: facebook.com/groups/RemarkableLeadershipPodcast/