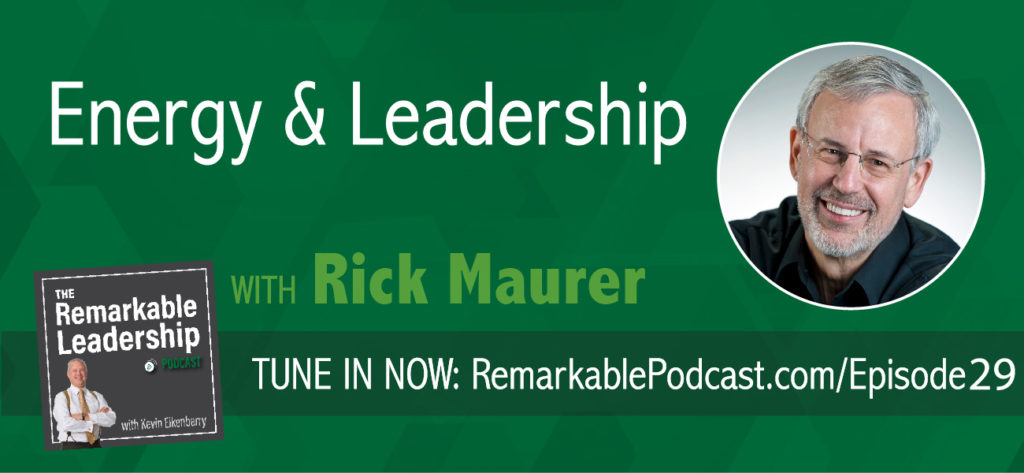 Leading during a time of change often comes with much resistance, which brings many challenges to move forward. If you're struggling with leading change, join change advisor, speaker, and author, Rick Maurer as he reveals his change model, the "Energy Bar," which allows leaders to get a better understanding of employees' resistance of change and how to turn opposition into support.
Listen Now
In this episode, you'll discover:
the cycle of change and its relativity to energy.
The "Energy Bar" Model and how leaders can implement it into the organization for less resistance to change.
Leadership strategies to close employee "gaps" during times of change.
People resist to change in reaction to something.

– Rick Maurer
Remarkable Dialogue
Ask yourself: How can you use the "energy bar" model in your next meeting?
Leave your answer in the comments below.
Additional Leadership Resources
Subscribe to the Podcast
Don't miss an episode! Subscribe to this podcast through the options below.
Leave a Review
If you liked this conversation, we'd be thrilled if you'd let others know by leaving a review on Apple Podcasts. Here's a quick guide for posting a review.

Join Our Facebook Group
Join our Facebook community to network with like-minded leaders, ask us questions, suggest guests and more. We welcome your wealth of experience and hope you will join us in sharing it with others on their leadership journey.
You can join the group here: facebook.com/groups/RemarkableLeadershipPodcast/