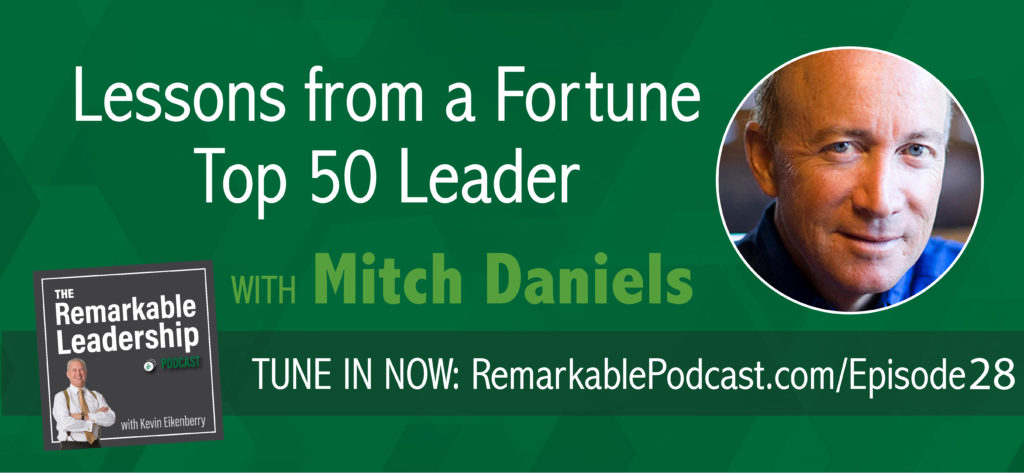 If you're interested in leadership, this is one episode you CANNOT afford to miss! Join Mitch Daniels, president of Purdue University and former governor of Indiana, as he discusses what it takes to be ranked in Fortune Magazine's Top 50 World Leaders.
Listen Now
In this episode, you'll discover:
How he has prioritized student affordability and broke a 36-year trend by lowering tuition costs.
How universities play a role in preparing future leaders.
The biggest challenges being faced by both businesses and the education system now, and in the future.
If you're not keeping score, you're just practicing.

– Mitch Daniels
Remarkable Dialogue
Ask yourself: Are you doing everything you can as if every job will be your last?
Leave your answer in the comments below.
Additional Leadership Resources
Subscribe to the Podcast
Don't miss an episode! Subscribe to this podcast through the options below.
Leave a Review
If you liked this conversation, we'd be thrilled if you'd let others know by leaving a review on Apple Podcasts. Here's a quick guide for posting a review.

Join Our Facebook Group
Join our Facebook community to network with like-minded leaders, ask us questions, suggest guests and more. We welcome your wealth of experience and hope you will join us in sharing it with others on their leadership journey.
You can join the group here: facebook.com/groups/RemarkableLeadershipPodcast/