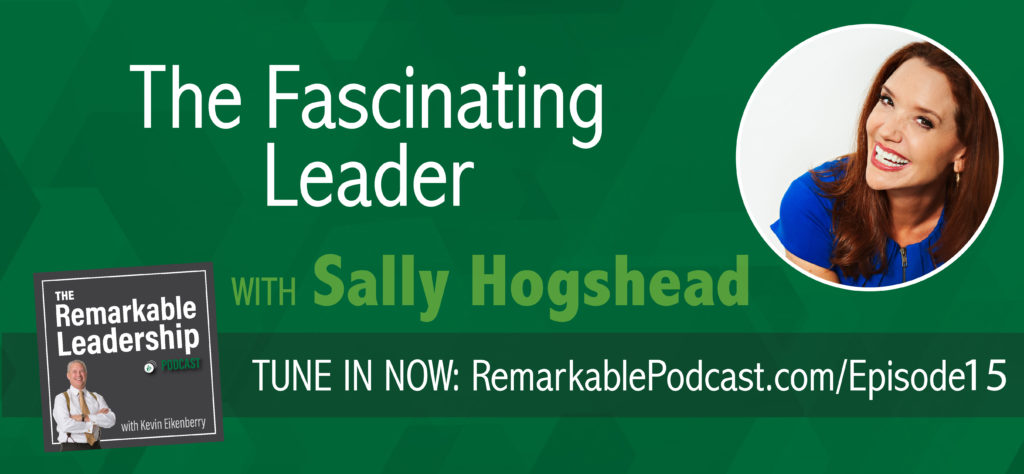 What does it mean to be fascinating? And how can it benefit your relationships and your role as a leader? In today's episode, I explore what it means to be fascinating, with branding expert and researcher, and bestselling author, Sally Hogshead. Creator of the Fascination Personality assessment, the world's first personality assessment that measures how the world sees YOU, Sally brings fascinating insight into the science of fascination, its role in communication, and the impact it can have on entire organizations. This is one episode you won't want to miss!
Listen to the Audio
In this episode, you'll discover:
The "Fascination Advantage," and how it applies to leadership.
Specific differences among gender in communication styles and how it applies in the workplace and among teams.
How teams can avoid becoming "brittle and lopsided," and instead continually produce high performers that add value to the organization.
"You will never rise to your greatest potential by being all things to all people."

– Sally Hogshead
Remarkable Dialogue
Ask yourself: What makes you different? (Hint: It's what makes YOU fascinating!)
Leave your answer in the comments below.
Additional Leadership Resources
Subscribe to the Podcast
Don't miss an episode! Subscribe to this podcast through the options below.
Leave a Review
If you liked this conversation, we'd be thrilled if you'd let others know by leaving a review on Apple Podcasts. Here's a quick guide for posting a review.

Join Our Facebook Group
Join our Facebook community to network with like-minded leaders, ask us questions, suggest guests and more. We welcome your wealth of experience and hope you will join us in sharing it with others on their leadership journey.
You can join the group here: facebook.com/groups/RemarkableLeadershipPodcast/