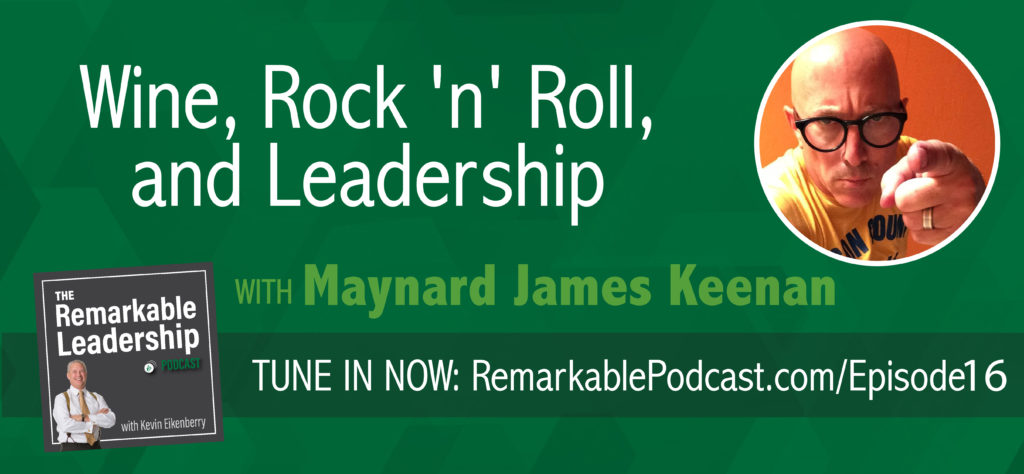 In today's episode, I'm talking about creativity's role in leadership with Grammy award winner, Maynard James Keenan. Most know Maynard for his amazing performances as the leading front man of Tool, A Perfect Circle, and Puscifer, but he also owns (and runs) his own winery, Caduceus, in Arizona. You'll learn why innovation in leadership is ESSENTIAL to being successful, regardless of your occupation, as well as the importance of gathering and leading a team that reflects your hard-working efforts. If you're leading others, you won't want to miss this inspiring episode!
Listen to the Audio
In this episode, you'll discover:
How positive reinforcement — either through behaviors or actions — impacts others towards a path to success.
Why resilience and a hard-working ethic matters, regardless of your occupation.
The difference between creative and utilitarian processes, and why they should go hand-in-hand.
Life is short; create something with every single breath you draw.

– Maynard James Keenan
Remarkable Dialogue
Ask yourself: Are you leading by example.
Leave your answer in the comments below.
Additional Leadership Resources
Subscribe to the Podcast
Don't miss an episode! Subscribe to this podcast through the options below.
Leave a Review
If you liked this conversation, we'd be thrilled if you'd let others know by leaving a review on Apple Podcasts. Here's a quick guide for posting a review.

Join Our Facebook Group
Join our Facebook community to network with like-minded leaders, ask us questions, suggest guests and more. We welcome your wealth of experience and hope you will join us in sharing it with others on their leadership journey.
You can join the group here: facebook.com/groups/RemarkableLeadershipPodcast/