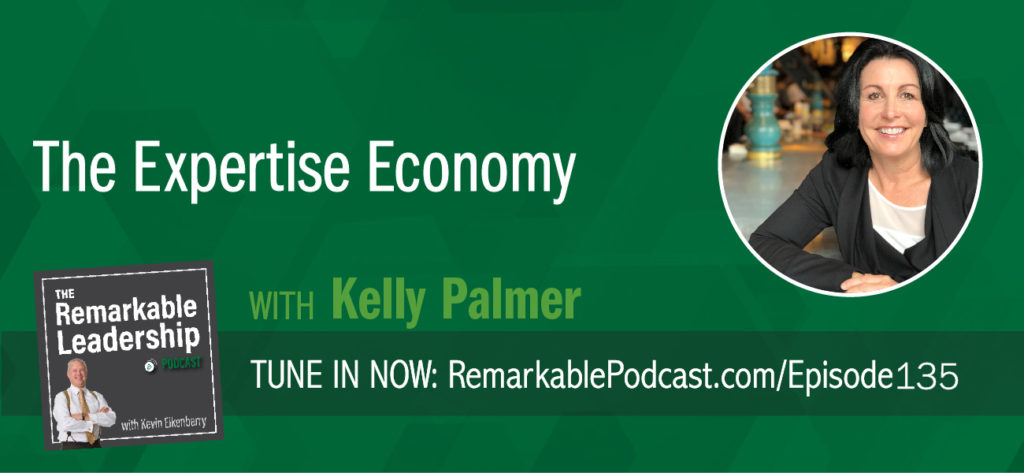 Sixty-two percent of CEO's are worried that their employees do not have the skills they need for the company to be successful moving forward. Learning is no a longer a nice to have, it builds a competitive advantage. So how do we have the conversations about skills needed and empower employees to build these skills? Kevin is joined by Kelly Palmer the Chief Learning and Talent Officer at Degreed and co-author of The Expertise Economy. They discuss the rapid changes within workplaces and the paradigm shift needed to make learning proactive to re-skill and upskill the workforce.
In this episode, Kelly 1. Defines an expertise economy. 2. Shares case studies of organizations closing the learning gap. 3. Outlines the idea of skills quotient.
Remarkable Dialogue
Ask yourself: Are you creating a learning culture?
Leave your answer in the comments below.
Additional Leadership Resources
Subscribe to the Podcast
Don't miss an episode! Subscribe to this podcast through the options below.
Leave a Review
If you liked this conversation, we'd be thrilled if you'd let others know by leaving a review on Apple Podcasts. Here's a quick guide for posting a review.

Join Our Facebook Group
Join our Facebook community to network with like-minded leaders, ask us questions, suggest guests and more. We welcome your wealth of experience and hope you will join us in sharing it with others on their leadership journey.
You can join the group here: facebook.com/groups/RemarkableLeadershipPodcast/