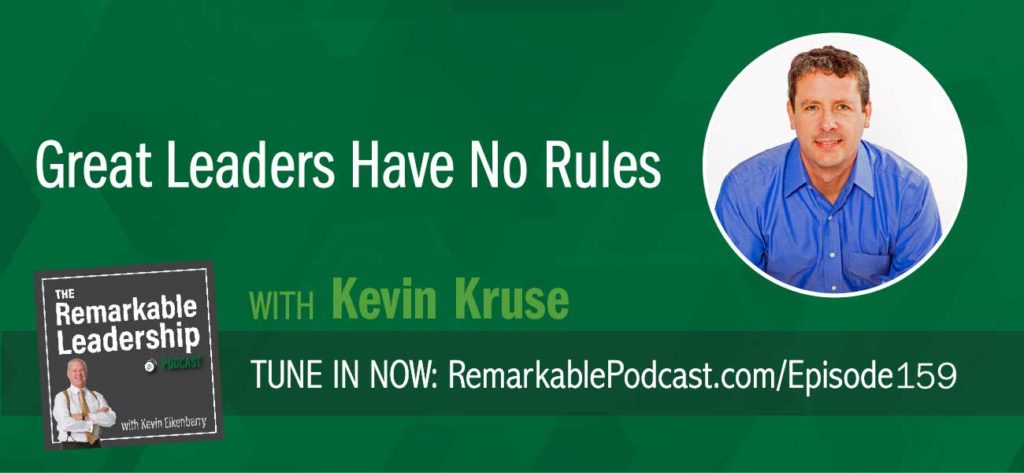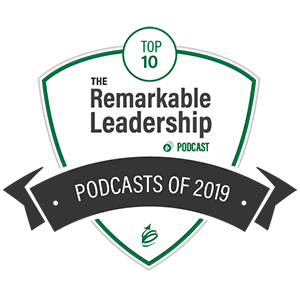 Kevin Kruse really didn't think much about leadership in his business ventures until he realized his failures were a result of not thinking about leadership. Kevin is the author of Great Leaders Have No Rules: Contrarian Leadership Principles to Transform Your Team and Business and serves as Founder & CEO of LEADx, an online learning platform that provides free leadership development. He sits down with Kevin to discuss some of the leadership lessons we've been taught and how they work against us. Kevin looks at rules, feedback and transparency and how they work in relationships and building your best team.
In this episode, Kevin looks at some contrarian leadership principles like 1. No rules. 2. No Smartphones. 3. Crowd your calendar.
Remarkable Dialogue
Ask yourself: How do you schedule your time?
Leave your answer in the comments below.
Additional Leadership Resources
Subscribe to the Podcast
Don't miss an episode! Subscribe to this podcast through the options below.
Leave a Review
If you liked this conversation, we'd be thrilled if you'd let others know by leaving a review on Apple Podcasts. Here's a quick guide for posting a review.

Join Our Facebook Group
Join our Facebook community to network with like-minded leaders, ask us questions, suggest guests and more. We welcome your wealth of experience and hope you will join us in sharing it with others on their leadership journey.
You can join the group here: facebook.com/groups/RemarkableLeadershipPodcast/