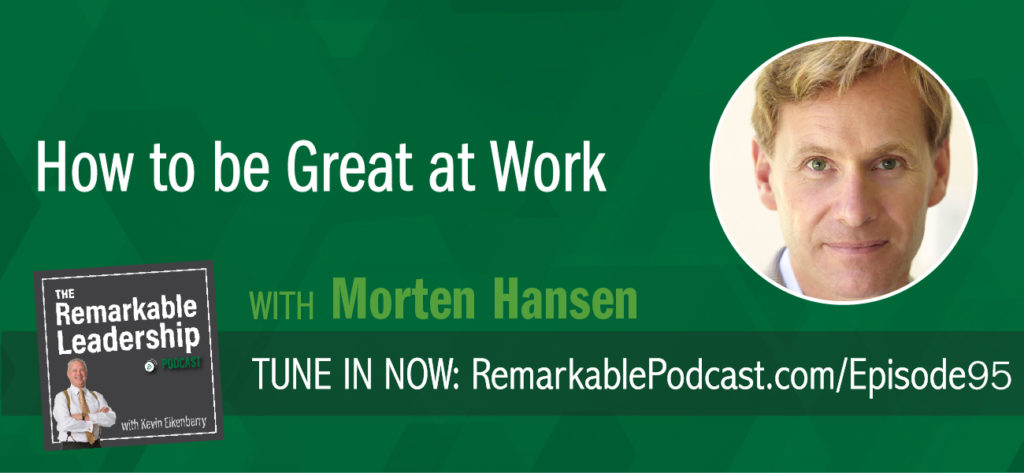 Focus will get you to average. Top performers not only focus but obsess over a few things according to Morten Hansen. Morten is the author of Great at Work: How Top Performers Do Less, Work Better, and Achieve More and joins Kevin to discuss his research on the practices of top leaders. Based on data collected from surveys, case studies and a few years of statistical analysis, Morten defines practices of top performers (including a practice that was surprising). These can be applied by any leader looking to maximize their time and performance.
In this episode, Morten shares:
7 Practices of top leaders.
Rules and sins of collaboration.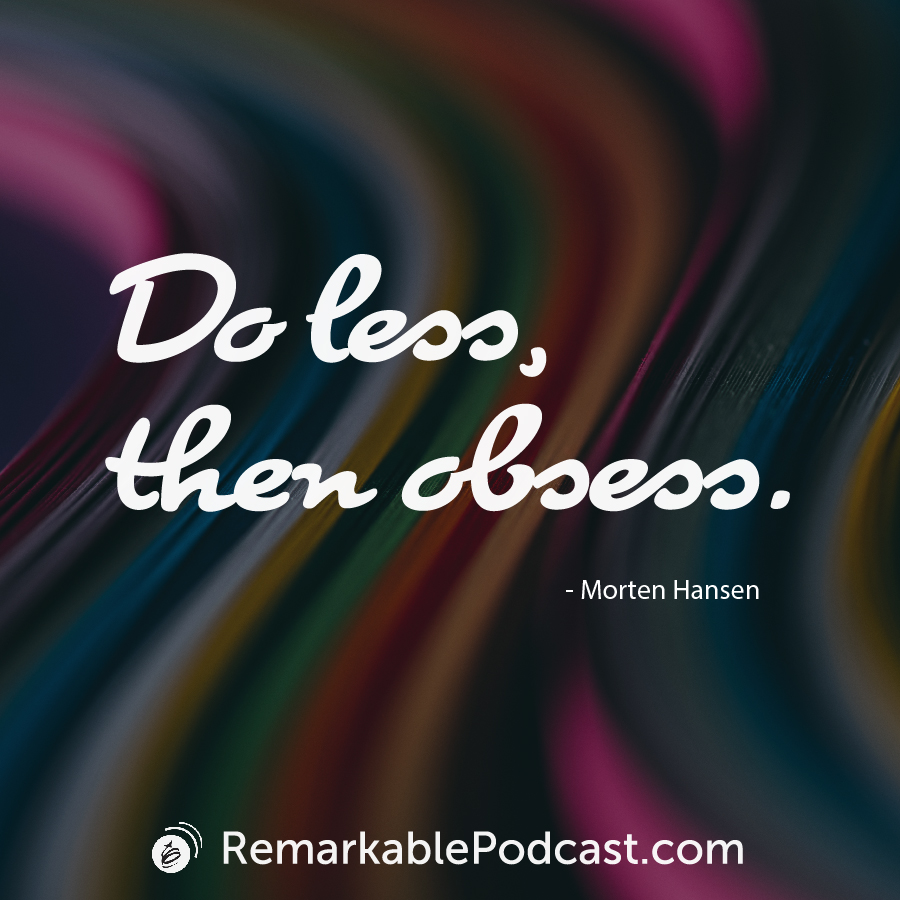 Remarkable Dialogue
Ask yourself: What is your man on the moon goal?
Leave your answer in the comments below.
Additional Leadership Resources
Subscribe to the Podcast
Don't miss an episode! Subscribe to this podcast through the options below.
Leave a Review
If you liked this conversation, we'd be thrilled if you'd let others know by leaving a review on Apple Podcasts. Here's a quick guide for posting a review.

Join Our Facebook Group
Join our Facebook community to network with like-minded leaders, ask us questions, suggest guests and more. We welcome your wealth of experience and hope you will join us in sharing it with others on their leadership journey.
You can join the group here: facebook.com/groups/RemarkableLeadershipPodcast/