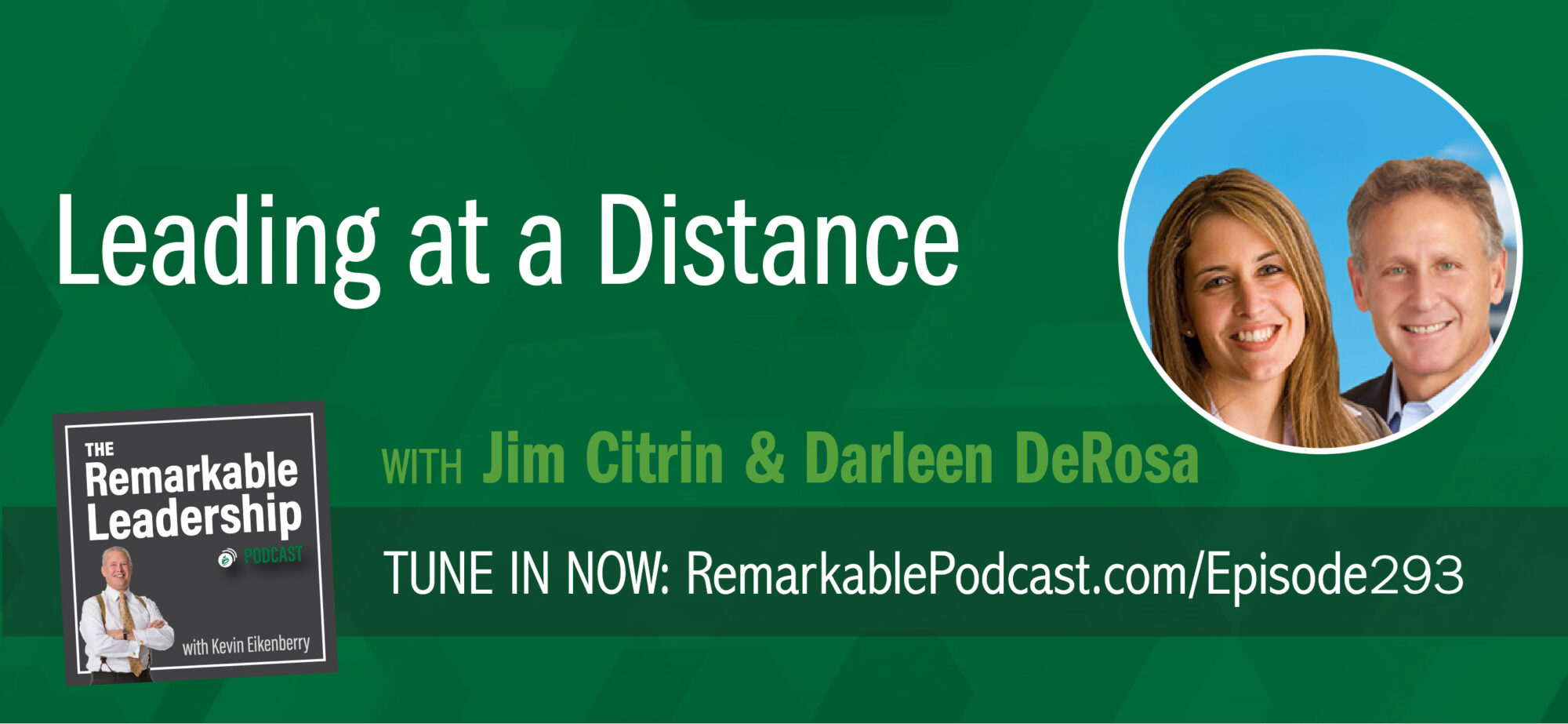 It wasn't planned, and over the past 18 months, many of us became remote leaders and workers. Darleen DeRosa and Jim Citrin are the authors of Leading at a Distance: Practical Lessons for Virtual Success. They sit down with Kevin to discuss leadership skills that have become more important as we work remotely. They asked leaders what their biggest challenge was in this environment and the majority said it is inspiring and motivating their teams. Purpose and authenticity have been increasingly important leadership capabilities over time, but they are now more central and expected than ever. We need to be more deliberate and thoughtful with our teams and find opportunities to build trust through a screen.
In this episode, Darleen and Jim share:
How leaders can build trust.
Things to think about when hiring virtually.
Challenges for hybrid workers and hybrid teams.
Remarkable Dialogue
Ask yourself: What motivates your team?
Leave your answer in the comments below.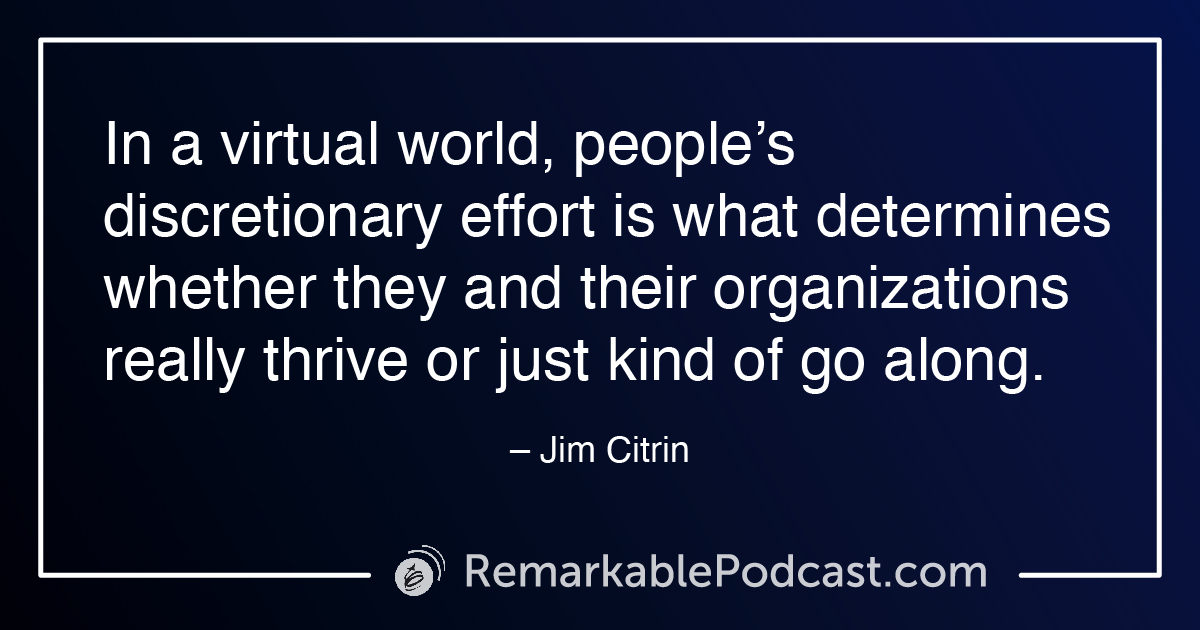 This episode is brought to you by…
Unleashing Your Remarkable Potential, Kevin's free weekly e-newsletter. It's full of articles and resources to help you become a more confident and successful leader.

Sign Up!
Book Recommendations
Connect with Jim and Darleen
Related Podcast Episodes
Follow the Podcast
Don't miss an episode! Follow this podcast through the options below.
Leave a Review
If you liked this conversation, we'd be thrilled if you'd let others know by leaving a review on Apple Podcasts. Here's a quick guide for posting a review.

Join Our Facebook Group
Join our Facebook community to network with like-minded leaders, ask us questions, suggest guests and more. We welcome your wealth of experience and hope you will join us in sharing it with others on their leadership journey.
You can join the group here: facebook.com/groups/RemarkableLeadershipPodcast/