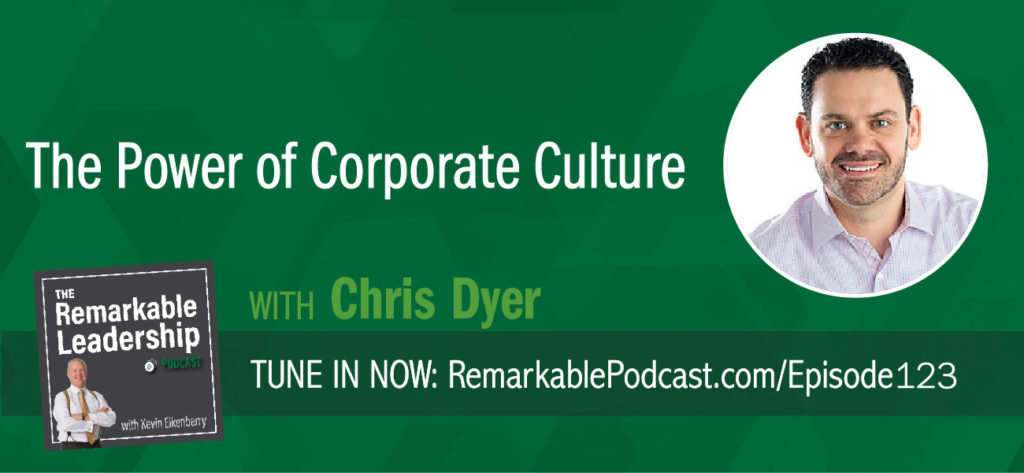 Chris Dyer is the founder of G2 and the author of The Power of Company Culture. He joins Kevin to discuss lessons learned on his path to founding his own company. Chris has spent years researching what drives profits and productivity in a variety of corporations. He recognized that many leaders were intentional about NOT doing certain things. You need to know your limitations (and ask for help) and leverage your strengths.
In this episode, Chris 1. Defines company culture. 2. Shares lessons from successful people. 3. Shares how he uses personality testing in his company.
Remarkable Dialogue
Ask yourself: How do you meet the needs of other people?
Leave your answer in the comments below.
Additional Leadership Resources
Subscribe to the Podcast
Don't miss an episode! Subscribe to this podcast through the options below.
Leave a Review
If you liked this conversation, we'd be thrilled if you'd let others know by leaving a review on Apple Podcasts. Here's a quick guide for posting a review.

Join Our Facebook Group
Join our Facebook community to network with like-minded leaders, ask us questions, suggest guests and more. We welcome your wealth of experience and hope you will join us in sharing it with others on their leadership journey.
You can join the group here: facebook.com/groups/RemarkableLeadershipPodcast/