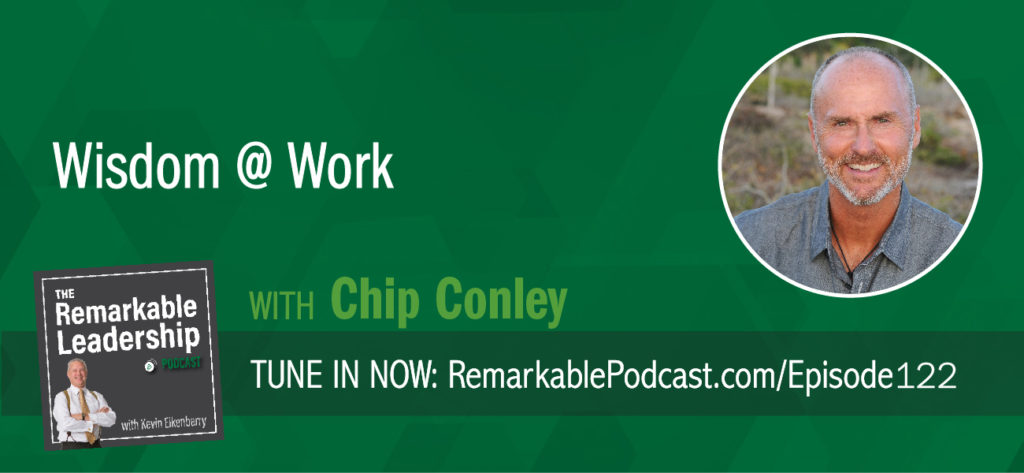 Five generations are in the workplace today and 40% of Americans have a boss younger than they are. What does this all mean for those of us closer to retirement? What are you going to do in the second stage of your career? Chip Conley is the author of Wisdom @ Work: The Making of a Modern Elder and Airbnb Strategic Advisor for Hospitality and Leadership. Chip and Kevin discuss a fast-changing workplace due to technology and the youth of today have the benefit of being "digital natives". With that said, wisdom can be shared. Throughout the rapid change, we still remember that the need to understand humans is timeless. Chip tells us what it means to be a modern elder and capitalize on the qualities gained through experience, like good judgment and emotional intelligence.
In this episode, Chip shares his thoughts on 1. What is a modern elder? 2. Catalytic curiosity. 3. Reverent vs. relevance. 4. Growth mindset vs a fixed mindset?
Remarkable Dialogue
Ask yourself: What is your next thing?
Leave your answer in the comments below.
Additional Leadership Resources
Subscribe to the Podcast
Don't miss an episode! Subscribe to this podcast through the options below.
Leave a Review
If you liked this conversation, we'd be thrilled if you'd let others know by leaving a review on Apple Podcasts. Here's a quick guide for posting a review.

Join Our Facebook Group
Join our Facebook community to network with like-minded leaders, ask us questions, suggest guests and more. We welcome your wealth of experience and hope you will join us in sharing it with others on their leadership journey.
You can join the group here: facebook.com/groups/RemarkableLeadershipPodcast/