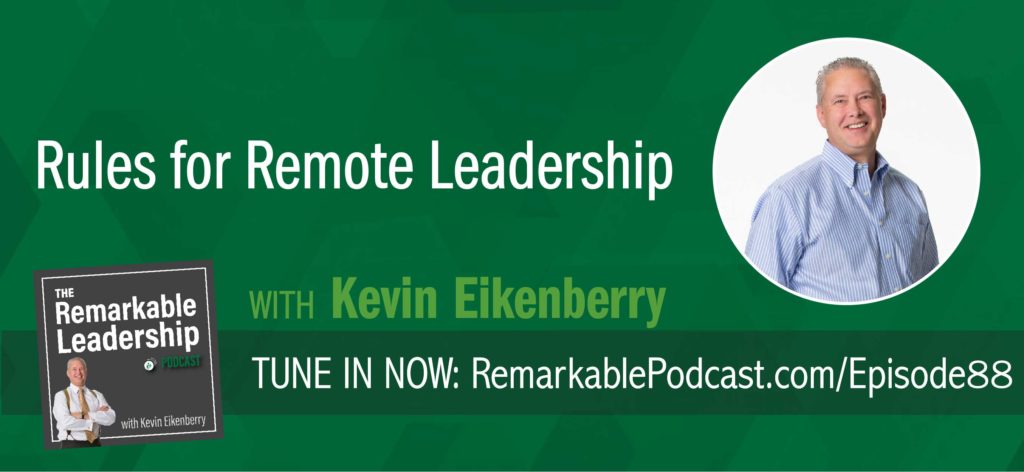 Leading from a distance can seem difficult, yet it is still about leadership, and the principles of leadership haven't changed—they are principles. In this episode, Kevin is in the visitor's seat to talk about the opportunities and challenges with leading a remote team. He gives us a preview into The Long-Distance Leader, scheduled for a June 2018 release and shares some takeaways we can implement today.
In this episode, learn more about:
Nuances of remote leadership.
The importance of trust and communication.
Challenges of remote working.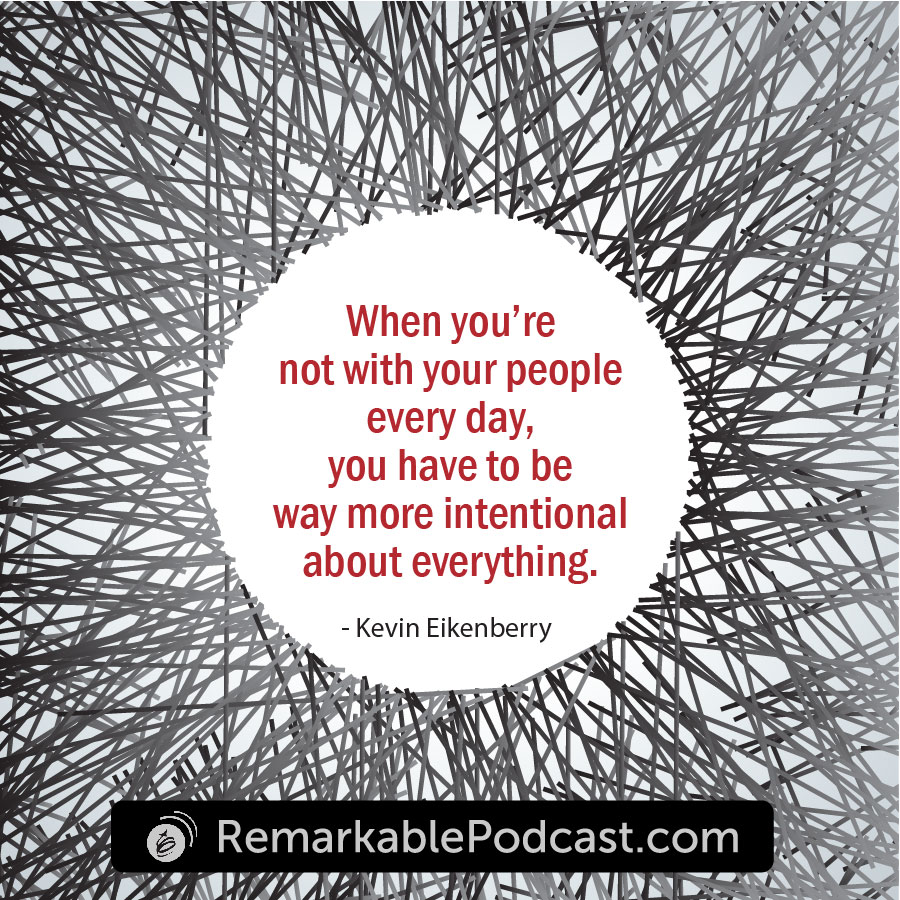 Remarkable Dialogue
Ask yourself: Have you thought about the technology you use to communicate?
Leave your answer in the comments below.
Additional Leadership Resources
Subscribe to the Podcast
Don't miss an episode! Subscribe to this podcast through the options below.
Leave a Review
If you liked this conversation, we'd be thrilled if you'd let others know by leaving a review on Apple Podcasts. Here's a quick guide for posting a review.

Join Our Facebook Group
Join our Facebook community to network with like-minded leaders, ask us questions, suggest guests and more. We welcome your wealth of experience and hope you will join us in sharing it with others on their leadership journey.
You can join the group here: facebook.com/groups/RemarkableLeadershipPodcast/