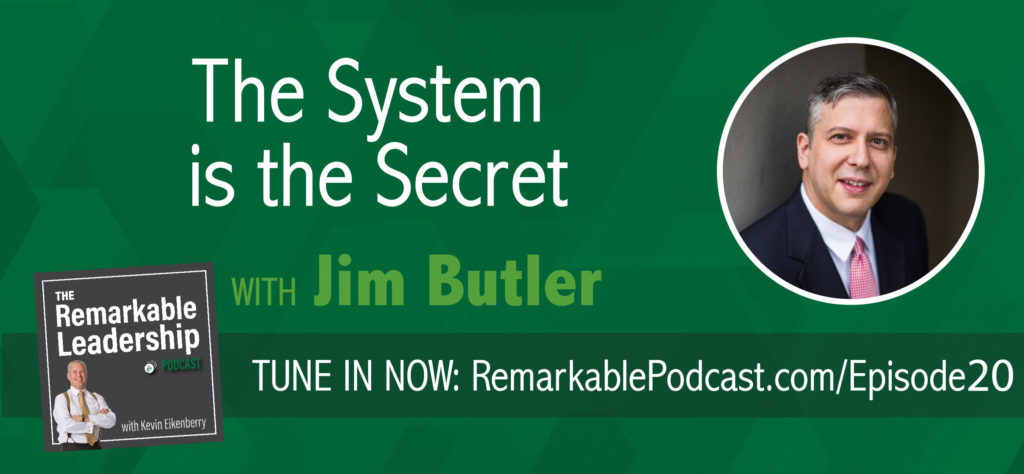 Today I delve into the importance of systems for success, with entrepreneur extraordinaire and bestselling author of "The System is the Secret: Proven Ways to Implement the System That Will Transform and Grow Your Business," Jim Butler. You'll discover how to implement specific processes into your work and life styles that will increase your knowledge and overall success. If you want to learn the secret to success, don't miss today's episode!
Listen Now
In this episode, you'll discover:
Becoming a student of achievement: the keys to becoming better at what you do.
"The Clear and Present Game Changers" and how to successfully handle them in the workplace.
The importance of having different systems in our lives.
See your team members as puzzle pieces that come together as a beautiful picture of what you're trying to do.

– Jim Butler
Remarkable Dialogue
Ask yourself: How do you build your value with customers so it's not transactional, but relational?
Leave your answer in the comments below.
Additional Leadership Resources
Subscribe to the Podcast
Don't miss an episode! Subscribe to this podcast through the options below.
Leave a Review
If you liked this conversation, we'd be thrilled if you'd let others know by leaving a review on Apple Podcasts. Here's a quick guide for posting a review.

Join Our Facebook Group
Join our Facebook community to network with like-minded leaders, ask us questions, suggest guests and more. We welcome your wealth of experience and hope you will join us in sharing it with others on their leadership journey.
You can join the group here: facebook.com/groups/RemarkableLeadershipPodcast/