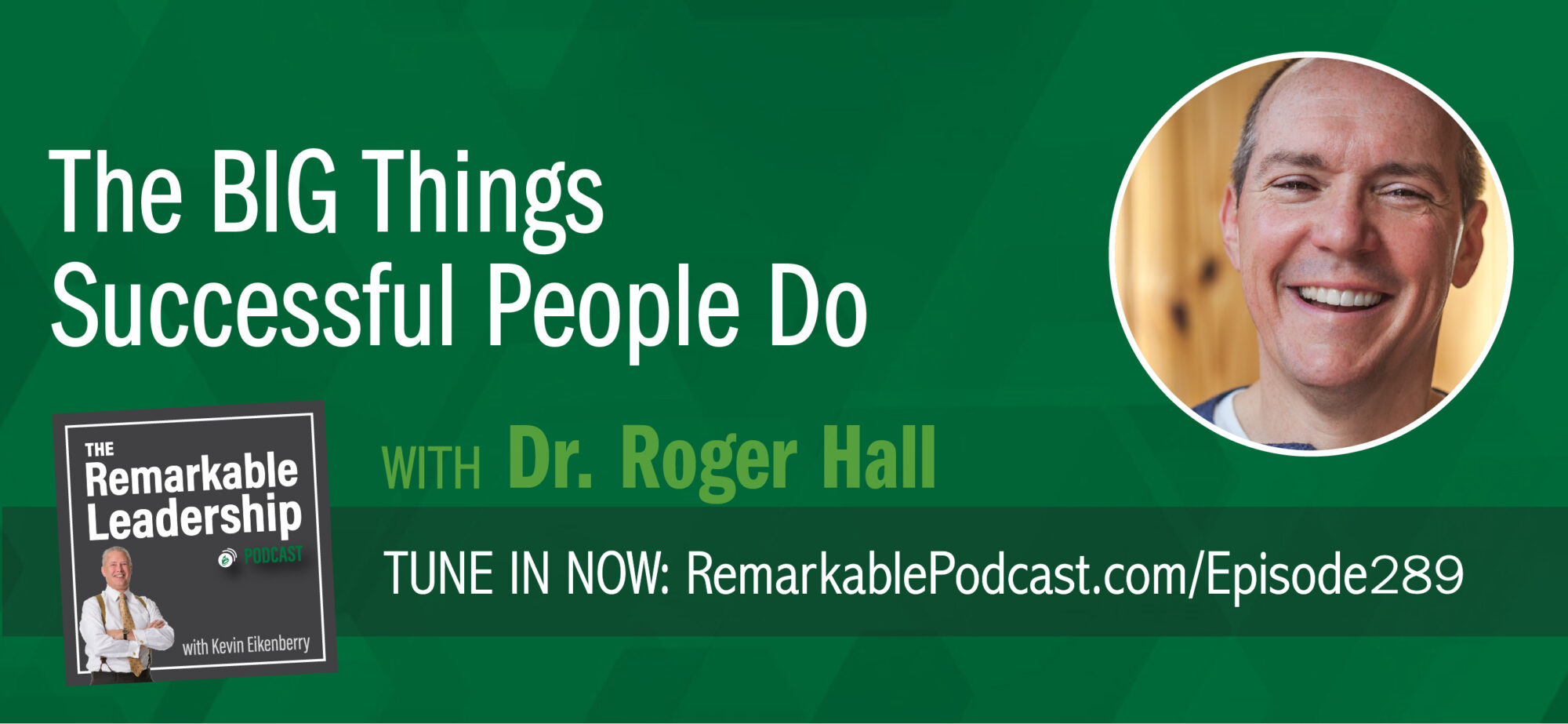 We find purpose in life through our work. We spend half of our waking life at work. Wouldn't it be great to find purpose and meaning while getting stuff done? Dr. Roger Hall is the author of Staying Happy, Being Productive: The Big 10 Things Successful People Do. As a psychologist, he has been able to study the lives of successful people over 25 years. He has found that there are ten common habits of his most successful clients. Roger trains leaders to monitor and manage their thinking. He shares with Kevin if you discipline your thinking, emotions will follow, and then behavior. This can improve not only your life but the lives of your family or team.
In this episode, Dr. Hall discusses:
Thought life.
Sleep and rest life.
Work life.
Remarkable Dialogue
Ask yourself: Are you managing your energy and attention?
Leave your answer in the comments below.
This episode is brought to you by…
Unleashing Your Remarkable Potential, Kevin's free weekly e-newsletter. It's full of articles and resources to help you become a more confident and successful leader.

Sign Up!
Book Recommendations
Connect with Dr. Roger Hall
Related Podcast Episodes
Follow the Podcast
Don't miss an episode! Follow this podcast through the options below.
Leave a Review
If you liked this conversation, we'd be thrilled if you'd let others know by leaving a review on Apple Podcasts. Here's a quick guide for posting a review.

Join Our Facebook Group
Join our Facebook community to network with like-minded leaders, ask us questions, suggest guests and more. We welcome your wealth of experience and hope you will join us in sharing it with others on their leadership journey.
You can join the group here: facebook.com/groups/RemarkableLeadershipPodcast/