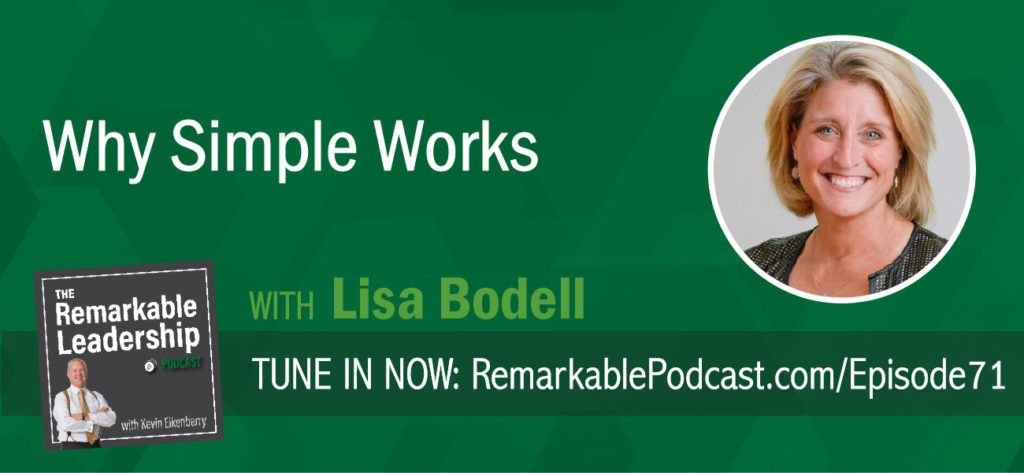 We all dream big and yet we keep adding things to our to-do list keeping us from those dreams. Further, we boast about checking 20 tasks off our list by 8:30 AM, yet did you ask yourself if that task really needed to be done? Lisa Bodell, founder, and CEO of futurethink and author of Why Simple Wins, joins Kevin to chat about simplicity in organizations. Lisa goes over questions we can ask to help define simplicity and what can leaders do to recognize the activities that suck time and those that create value.
In this episode, Lisa shares:
The connection between innovation and simplicity.
The difference between organization and simplicity.
Benefits of simplicity.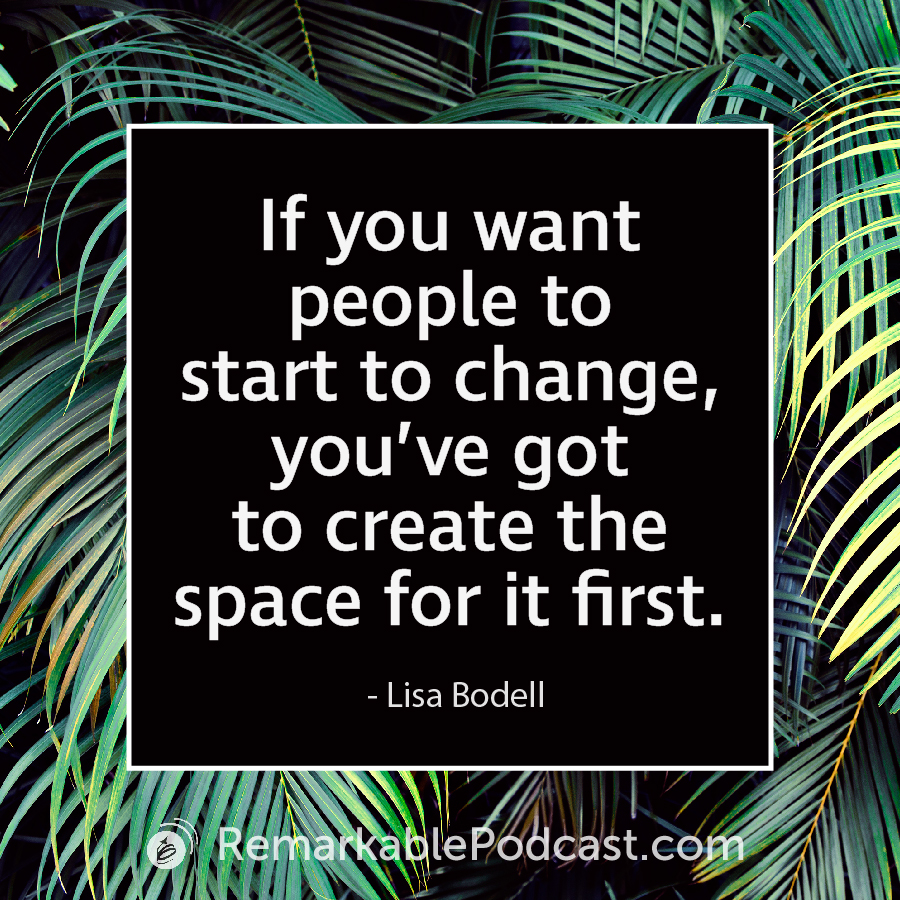 Remarkable Dialogue
Ask yourself: Have you spent time figuring out what you value?
Leave your answer in the comments below.
Additional Leadership Resources
Subscribe to the Podcast
Don't miss an episode! Subscribe to this podcast through the options below.
Leave a Review
If you liked this conversation, we'd be thrilled if you'd let others know by leaving a review on Apple Podcasts. Here's a quick guide for posting a review.

Join Our Facebook Group
Join our Facebook community to network with like-minded leaders, ask us questions, suggest guests and more. We welcome your wealth of experience and hope you will join us in sharing it with others on their leadership journey.
You can join the group here: facebook.com/groups/RemarkableLeadershipPodcast/